Austin cheerleading squad selected for Macy's Thanksgiving Parade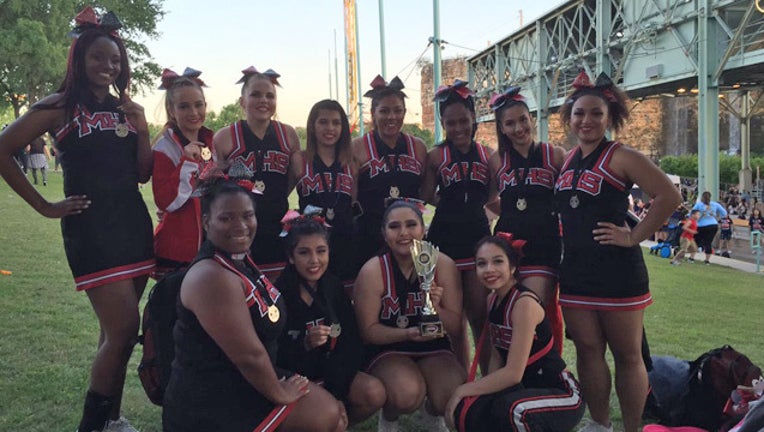 A local high school cheerleading squad has been selected to perform in the 91st Annual Macy's Thanksgiving Day Parade. 
Manor High School was chosen to participate by Spirit of America Productions. As of right now only 14 of the 22 Mustangs can attend. The team is hoping to raise additional funds in the fall to get all 22 team members to New York City. 
"The heart of our cheer program is showcasing the talents and hard work of our squad," Coach Norma Franco said. "We as a team are learning that if you want something, go after it with all of your might. We come from a small town, but we have big dreams and this is just the start."
You can catch the Mustangs on November 23.