Austin City Hall vandalized with paint, spraypainted messages
AUSTIN, Texas - An investigation is underway after Austin City Hall was vandalized.
FOX 7 Austin's crew discovered the vandalism when they arrived for their live shot.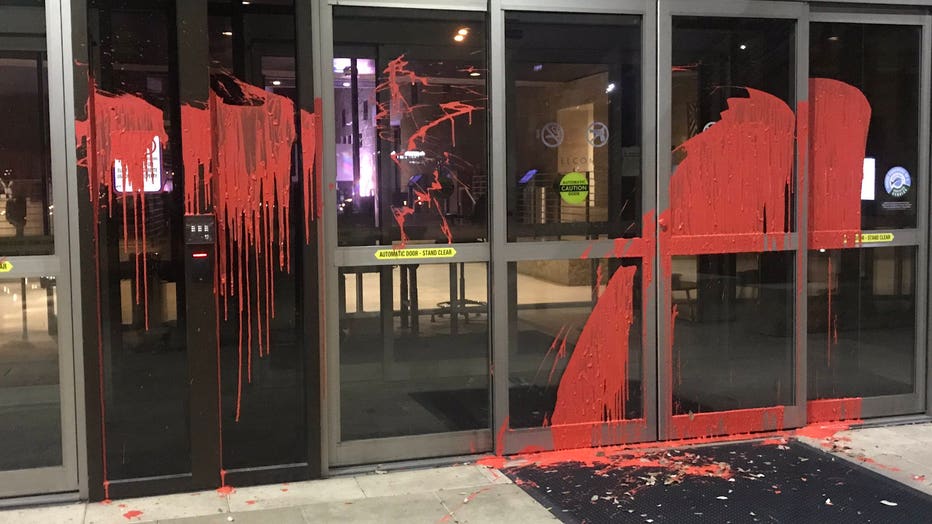 Red paint was splashed on the front doors and messages had been spraypainted along the ramp and on the outside steps.
On the side by the ramp the words "May 1 International Workers Day" was spray-painted along with the hammer and sickle.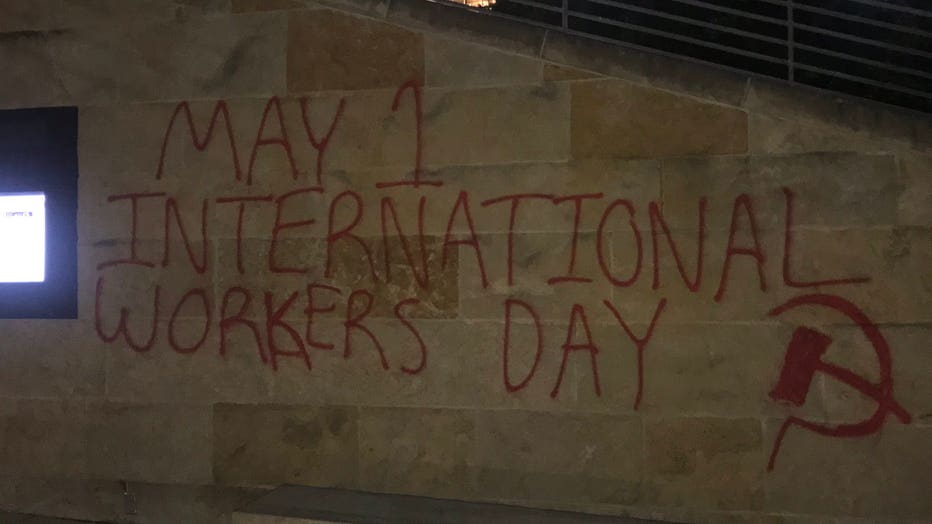 On the outside steps, the message "U.S. Imperialism Is The Virus. Socialist Revolution Is The Cure." was spraypainted.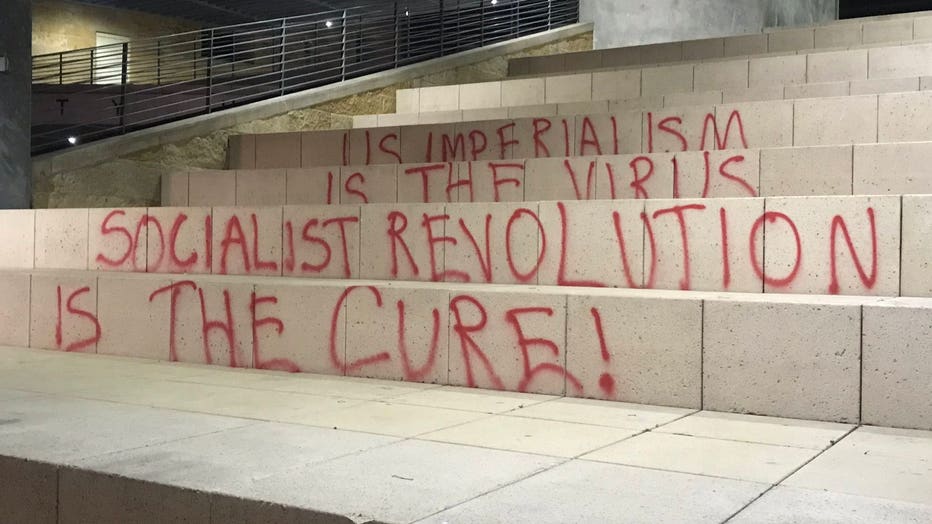 City officials have been notified of the graffiti.