Austin Diaper Bank asks for donations after giving out over 50,000 diapers
AUSTIN, Texas - The Austin Diaper Bank is asking for financial donations after giving away over 50,000 diapers to families in need this week. 
According to the nonprofit, 21,000 diapers were handed out just on Friday, March 20. More than 500 cars came through the bank's warehouse located in North Austin. 
Typically, Austin Diaper Bank distributes diapers through its nonprofit partners. However, there is an unprecedented need for diapers due to the coronavirus pandemic. Austin Diaper Bank says, typically, they give out 20,000 diapers a week.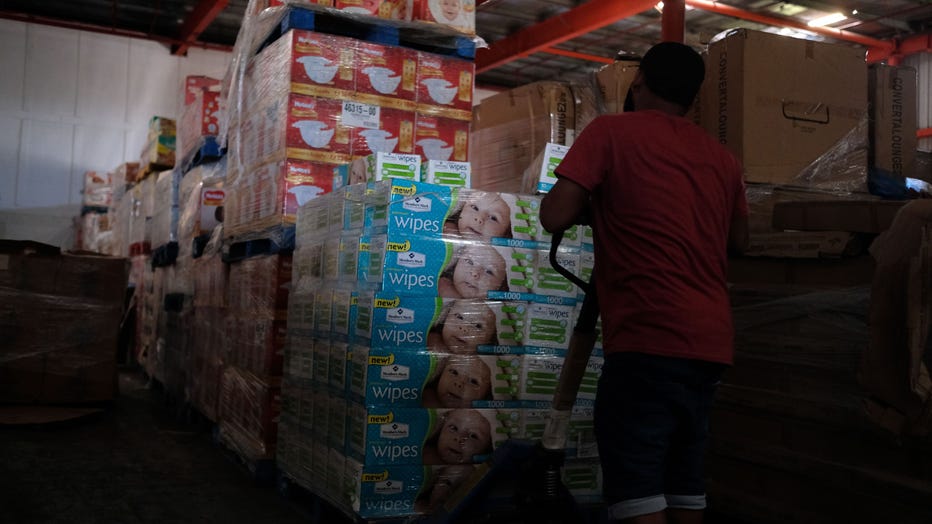 Due to this unprecedented need, Austin Diaper Bank is asking for financial donations through their website.
Austin Diaper Bank not only provides diapers to Central Texas families in need, they also provide baby wipes and other personal hygiene products such as tampons or maxi-pads. 
This month, Catholic Charities of Central Texas and the Austin Diaper Bank teamed up to host a baby diaper and personal hygiene kits drive-thru.
DOWNLOAD THE FOX 7 AUSTIN NEWS APP FOR YOUR MOBILE DEVICE
The Austin Diaper Bank will be hosting another Diaper Pick-Up Day for Families on ⁠Friday, March 27th from 9:30 am - 11 am.  Diaper sizes 1 through 6 will be handed out and there is a limit of 25 diapers per child. 
To make a donation or learn more about the Austin Diaper Bank, click here.
CLICK HERE FOR THE LATEST INFO ON THE CORONAVIRUS OUTBREAK
---
FOX 7 Austin is working to keep you up to date with coronavirus, with both local and national developments. Every weekday we're live at 12 p.m. with a special show reporting the latest news, prevention tips and treatment information.
You can watch live in your FOX 7 Austin app or on the FOX 7 Austin Facebook page.
You can also get the latest COVID-19 news from around the country at coronavirusnow.com.