Austin Energy offering discount on LED bulbs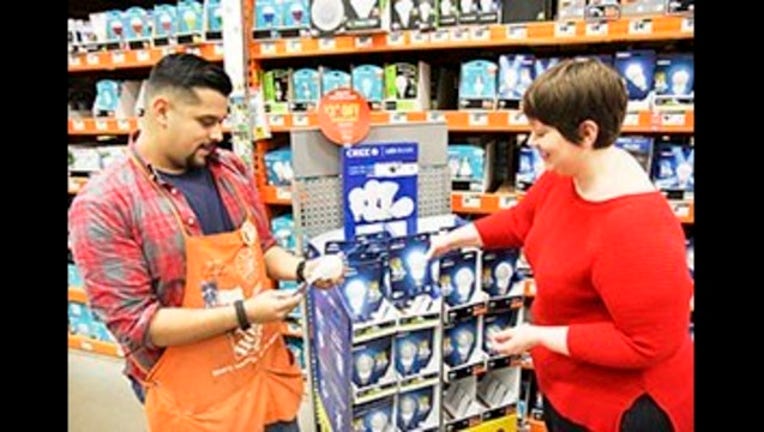 article
AUSTIN, Texas - Austin Energy is working with The Home Depot and lighting manufacturer Cree, Inc. to offer a $3 discount on six different types of Cree LED Bulbs.

The point-of-sale discount offers savings of up to 40 percent per bulb. The price tag includes the discount so no coupons are needed and customers can purchase up to 12 Cree bulbs at a time.

The discount is available for a limited time at the following five The Home Depot locations:
-Mueller Airport, 1200 Barbara Jordan Blvd, Suite 100
-North Austin, 10515 N. MoPac Expressway
-Sunset Valley, 1200 Home Depot Blvd.
-Southeast Austin, 3600 S. Interstate Highway 35
-Slaughter Lane, 8801 S. Interstate Highway 35
Austin Energy says LED bulbs offer more value than incandescent bulbs due to energy savings and much longer life. They use up to 90 percent less energy and last up to 25 times longer.

Customers can use LED light bulbs the same way as incandescent bulbs. They offer the same brightness and work in most light fixtures.
For more information about the LED discount, customers can go to Austin Energy's website here or call 512-482-5346.