Austin furniture store makes masks for healthcare professionals in Texas
AUSTIN, Texas - In the middle of the COVID-19 pandemic, the shortage of face masks has been a huge issue across the nation. Here in Austin, a furniture store is using their own materials to make masks for healthcare professionals across the state.
The co-owner of Austin's Couch Potatoes says a few years ago employees at his store didn't even know how to sew. The same fabric used in pillowcases is the exact one needed to make medical masks. He says it's God's calling.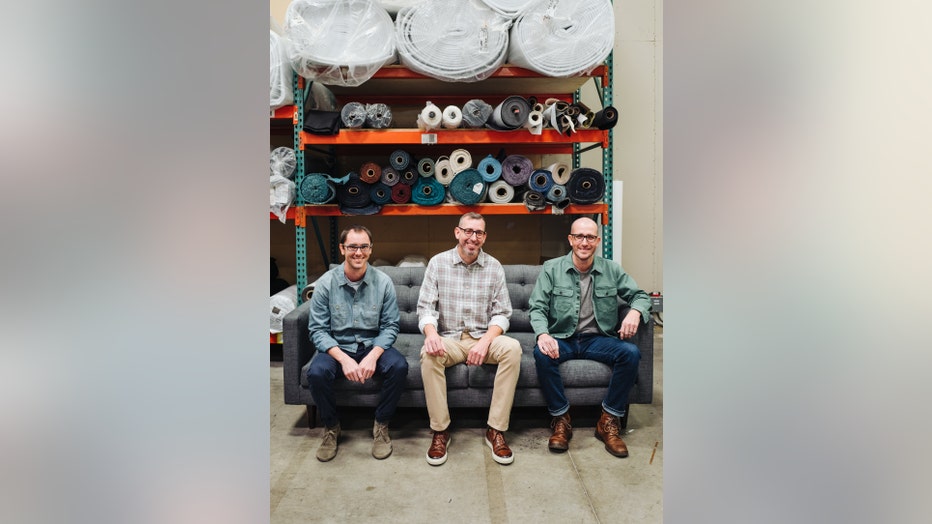 Photo courtesy Katie Jameson.
RELATED: CoronavirusNOW.com, FOX launches national hub for COVID-19 news and updates
Materials used to make items meant for sleeping are being turned into surgical masks.
"We're just furniture people saying hey we have this equipment. we're going to keep going until we run out of material," Brian Morgan said, adding that his store buys bulks of fabric all the time and they had two rolls of non-woven polypropylene laying around.
"Dan went to the Hobby Lobby and stuff and we couldn't find elastic so we went to the office supply store and found rubber bands and we just sewed them in," Morgan said. "We put it on a robotic cutting table we got a year and a half ago. The machine if tirelessly working can crank out 3 to 4 thousand masks a day."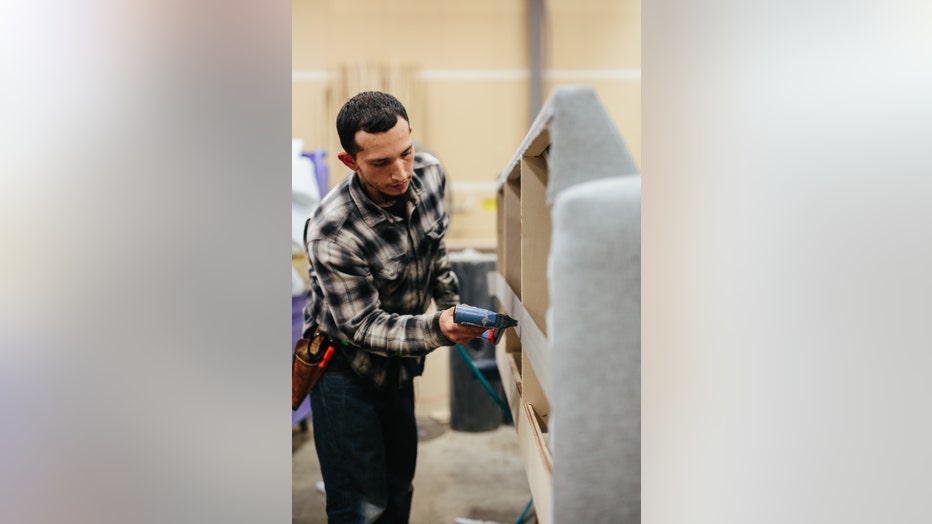 Photo courtesy Katie Jameson.
That material is the same used to make masks that are in high demand amid COVID-19.
RELATED: TSO Chinese Delivery Services serves hundreds of meals to unemployed Austinites
Morgan says he's creating a "how-to" video for others to use too. "If your facility has halted production and you have the materials here is how you do it," Morgan said.
At Austin's Couch Potatoes, employees are examined before they come in. Body temperatures are checked and they're also the lookout for coronavirus symptoms. Work areas are also sanitized multiple times a day. "We've been very careful in keeping a safe clean space," Morgan said.
Morgan says he wants to emphasize these masks are made by humans. Austin's Couch Potatoes time stamps each mask so there aren't any blurred lines. Morgan says state officials have even asked Austin's Couch Potatoes to design long sleeve hospital gowns - something he hopes to complete this week.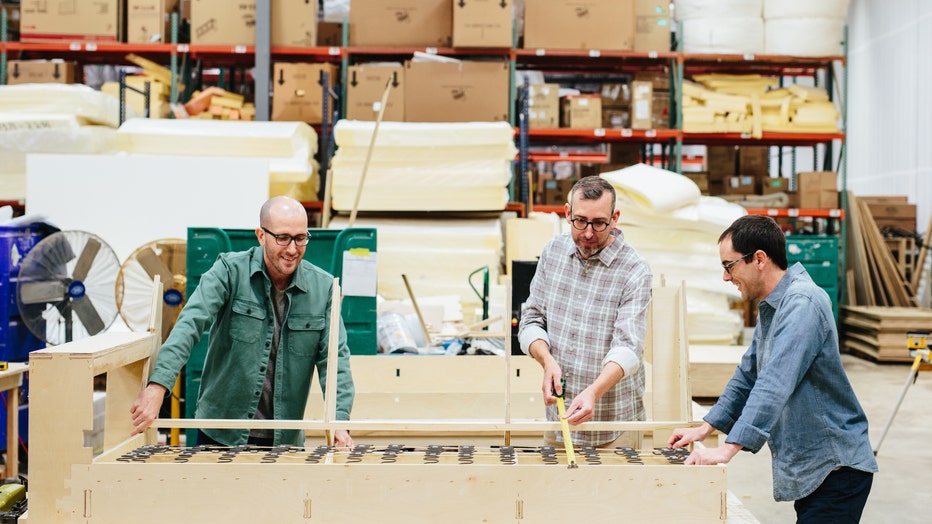 Photo courtesy Katie Jameson.
"We love people this is why we are doing what we do I can't think of a bigger calling than to lead the charge right now than to help our city," Morgan said.
RELATED: Travis County, Williamson County issue stay at home orders
Eventually, he wants to add a 3D printed nose clip to the list of medical essentials Austin's Couch Potatoes is able to provide.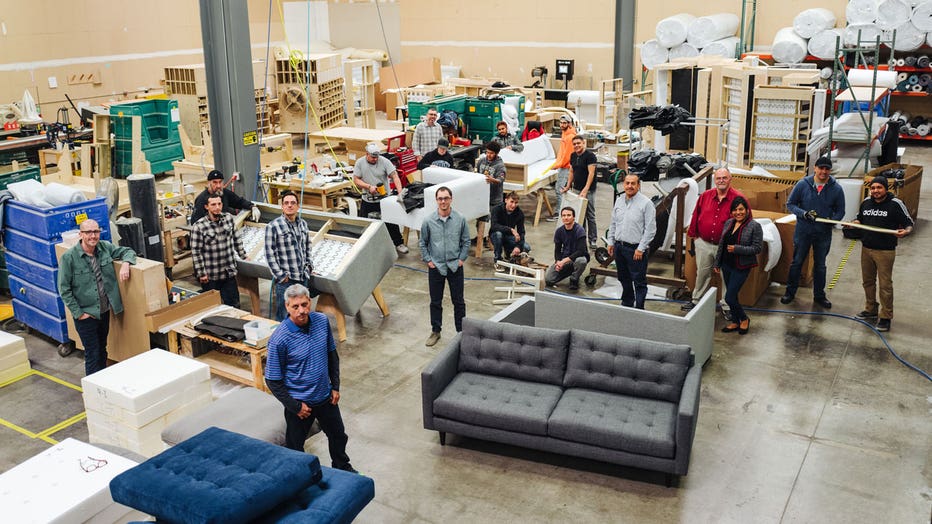 Photo courtesy Katie Jameson.
Since the shelter in place order for most of Central Texas begins later tonight, Morgan says they fall in the "gray area" for "essential businesses" but they'll keep making them until they're told otherwise.
CLICK HERE FOR THE LATEST INFO ON THE CORONAVIRUS OUTBREAK
FOX 7 Austin is working to keep you up to date with coronavirus, with both local and national developments. Every weekday we're live at 1 p.m. with a special show reporting the latest news, prevention tips and treatment information.
You can watch live in your FOX 7 Austin app or on the FOX 7 Austin Facebook page.
You can also get the latest COVID-19 news from around the country at coronavirusnow.com.