Three members of Austin HS orchestra community recovering after flash fire
AUSTIN, Texas - Three people in Austin High School's orchestra community are recovering from burn injuries.
This happened after an accidental flash fire at the orchestra's Monster Concert, which is a community event and fundraiser.
The Austin Fire Department says there was a gasoline tank on a generator that was being refueled about 10 feet from a propane grill and a charcoal grill.
"The fuel ignited in the air and flash burned three people," Rachael Lewis, operations public information officer for Austin Fire, said.
"It was just definitely a tragedy you never expect to see in person. I mean, everyone was just shocked," Joy Lobb, Austin High's Orchestra Booster President, said.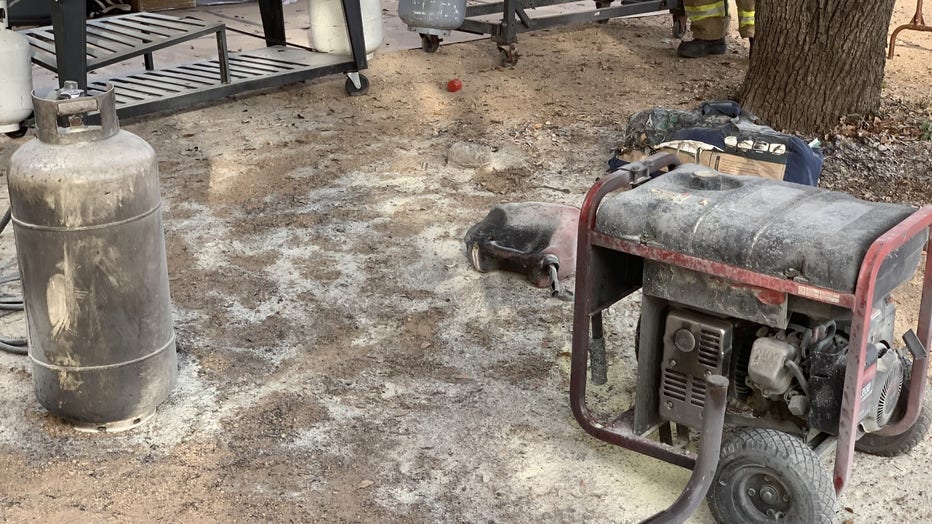 Three people were taken to the hospital. Two of them are family members of orchestra director Ana Maria Solis-Herrera. The third is an orchestra parent.
Lobb says two of them are still in the hospital.
"Everyone feels just so, so much sorrow and pain for this family, for Ms. Solis and her family, that it just so dramatically affected them and the other orchestra family as well," she said.
She says everyone from students to parents to alumni are coming together to raise money for medical bills. 
RELATED: Three burned, hospitalized after fuel tank catches fire at Austin High School concert
"I'm just so happy to see that level of support is coming out because Ms.Solis is the teacher that cares for her kids," Lobb said. "I'm really thrilled that people are coming out to show their support. At the same time, I'm just so sad that this is the reason why, because you always want happy reasons for people to understand how meaningful they are to a community, not tragedy."
As the Austin High School orchestra community grapples with the accident, AFD offers some general safety tips.
"Although gasoline is usually in liquid form, as it off gases, it comes around and floats around in the air, and anytime you're refueling anything, we ask people that they are not doing any hot refueling and that's refueling with an engine or a generator on," Lewis said. "We ask that there be no functioning pilot lights or any open flames around any kind of fuel, even if the fuel seems to be a far enough distance away."
Click here for the GoFundMe.