Austin keeps things weird on Election Day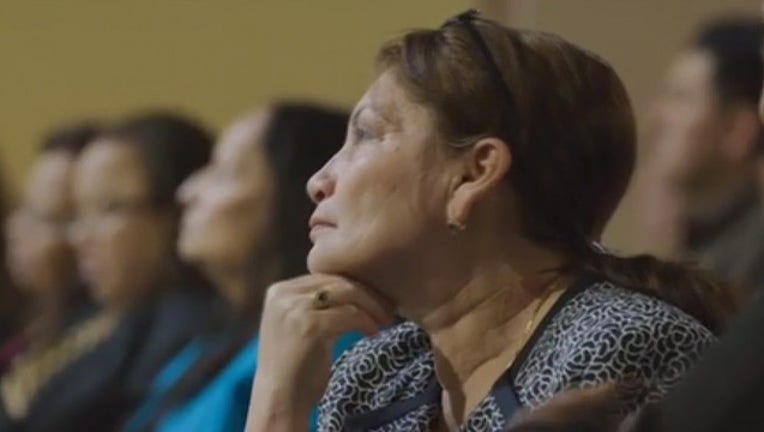 article
Many voters are turning to unusual and funny ways in dealing with the presidential election.
Austin is definitely keeping things weird on Election Day.
"5,6,7,8 America was never great," says protestors.
Both presidential candidates can be seen taking a hit.
Serve the People Austin held a protest in Montopolis for what they call a "sham election." They marched from Yates Pocket Park to Montopolis Rec Center to boycott. The group says they aren't voting for Hillary Clinton nor Donald Trump. In fact, they didn't vote at all. They were encouraging others to follow their lead.
"Pretty much they're telling the truth. You know, because both work for the same side. It's just taking our rights away, taking away what we believe. Pretty soon they're going to take God out of everything. So that's why I wanted to stop to hear what other people have to say," says Jessica Hernandez, Montopolis resident.
On a lighter note, local liquor stores say they've been busy with people stocking up on alcohol.
Election drinking games have been pretty popular.
"It's all based on the crazy things that Trump would say. Every time Trump says this, somebody takes a shot. Every time he sniffs, you take a shot," says John Meadows, Wiggy's Liquor Store, owner.
But, that's not all.
"Someone came in to get the ingredients to make a Mozel Tov cocktail. Yes, apparently that does exist," says Meadows.     
This has become the butt of many jokes ever since a Trump supporter called Molotov cocktails, Mozel Tov cocktails. She was was using rapper Jay Z to criticize Hillary Clinton but made the embarrassing mistake in regards to one of his music video's.
Others are bringing inner-peace to the front lines of the election process by meditating on the steps of the Texas Capitol. Dozens of Austinites came out with their yoga mats to participate in "Elevate the Vote." It's part of a world-wide movement with over 30,000 people coming together for a one-hour synchronized meditation.
"Bringing an inner piece, a calm, a love, a compassion to all the tension and division that we've been feeling during this election cycle," says Patrick Kronfli, event organizer, Elevate the Vote Austin.
Organizers hope this will be a step forward for all humanity.