Austin Mayor Steve Adler responds to Governor Abbott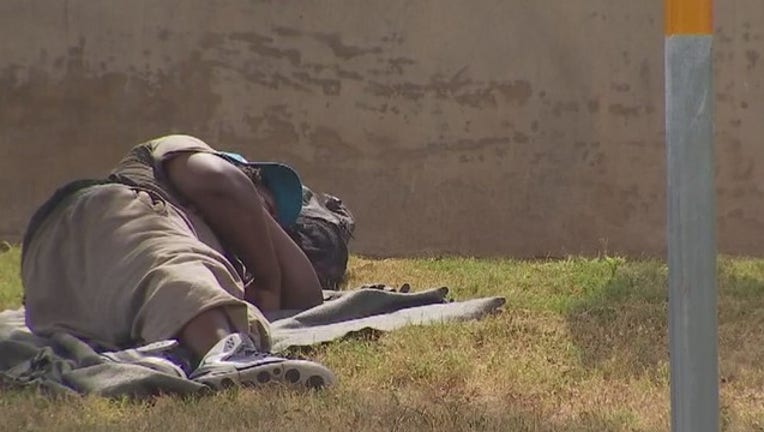 AUSTIN, Texas (FOX 7 Austin) - Austin Mayor Steve Adler and other members of the Austin City Council are responding to Governor Greg Abbott's tweet about overriding their local homeless ordinances.
The Texas Governor took to Twitter on Monday, June 24 to call out the City of Austin for changing rules regarding the homeless. Last week, council members loosened laws surrounding camping, lying down in public spaces, and soliciting. 
Abbott said on Twitter on Sunday, June 23 that he has no problem getting involved and trying to override these changes that were just made. "If Austin— or any other Texas city—permits camping on city streets it will be yet another local ordinance the State of Texas will override."
Austin Mayor Steve Adler responded from his Twitter account saying, "Austin's plan to address homelessness focuses on public safety and public health but innovates to succeed where other cities are failing. Could be a national model and the state could be a constructive, proud partner."
Gregario Casar, Austin City Council member of District Four, also responded to the governor on social media. "You are the Governor of Texas. Our state ranks near bottom on mental health access/spending, investments in public safety nets, and healthcare. You had 6 months to address the very real suffering of millions of Texans just trying to make ends meet. You did not."
Casar goes on to say, "Instead you focused on installing revenue caps, making it much harder on cities to allocate the funding necessary to do right by our constituents on this - and many other - issues. TX cities are coming up w solutions, but you insist on being a part of the problem."
---
RELATED
Governor Abbott calls out Austin for changes to homeless ordinances