Austin political pundits respond to Attorney General's indictment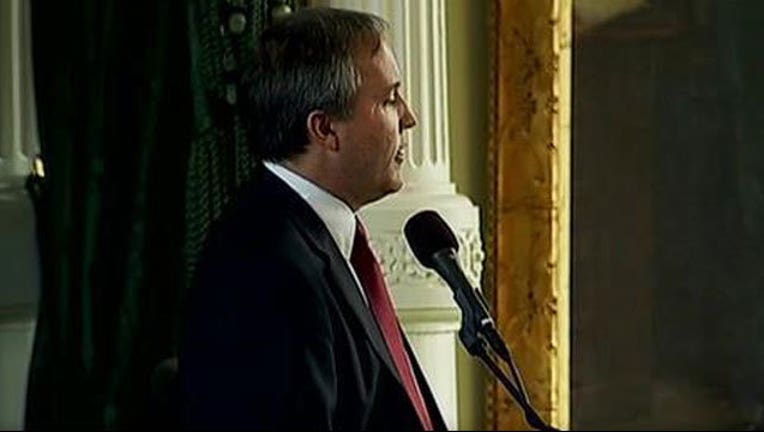 article
Monday, Texas Attorney General Ken Paxton could be booked into the Collin County Jail.
The state's top law enforcer is expected to be indicted on three charges. According to the New York Times, Paxton's facing felony charges of securities fraud and failing to register with the state securities board.
After the indictment is unsealed, the attorney general will have to be fingerprinted, have a mugshot taken and be booked into jail.
The attorney general is the second elected official to face an indictment in the last year, both of them republicans, both of them in office when they were charged.
"It appears he's going to be charged with two first degree felonies and one third degree felony. Those are serious charges," said Republican Consultant Matt Mackowiak.
"What this tells me, and the fact that both Gov. Perry and now Attorney General Paxton are under indictment, is the fact that no one is above the law and I think that's a very important message," said Chair of the Travis County Democratic Party Jan Soifer.
Former Gov. Rick Perry and acting Attorney General Paxton are looking at two very different scenarios.
In a liberal leaning county, Perry was charged with abuse of official capacity and coercion of a public servant for actions he took while in office. The second charge has already been ruled unconstitutional.
"So the record on prosecuting republicans on serious charges from indictments has been very, very poor in the state of Texas we'll see what happens here," said Mackowiak.  
Paxton, on the other hand, is being charged for his actions before taking office. He is accused of encouraging investments in a technology company, without telling investors he was making a commission on their investment.
He is now facing charges in Collin County, a more conservative leaning county.
"The fact that an independent grand jury that was empaneled by a republican judge, who himself appointed the special prosecutors and used evidence from investigations by the Texas Rangers, and then after that process these three indictments get handed down by that grand jury, that indicates a really serious criminal allegation. And it indicates that there's no partisan behavior here. And we're talking about one of the most republican counties in the state," said Soifer.  
Last year, Paxton admitted to violating a section of the Texas Securities Act and paid a fine for doing so.
Then, Austin based watchdog group Texans for Public Justice filed a complaint asking he be prosecuted.
    
"So, I think the average person looks at this and says, 'Is this really something where you should face multiple years in jail or is this a way for democrats to try to go after republicans?' When they can't beat them at the ballot box, they go after them with legal charges," said Mackowiak.
"I think it's very problematic that the person holding this position right now has been indicted on three counts and I would say I want to join with the rest of the people who look at that, regardless of the person, and say, 'That person needs to step down,'" said Soifer.
If convicted, Paxton could face up to 99 years in prison. This is the first time in more than 30 years that a sitting Texas attorney general has been indicted.