Austin police release photo of suspect vehicle involved in hit-and-run crash in East Riverside
AUSTIN, Texas - The Austin Police Department (APD) is investigating a hit-and-run crash in East Riverside in Sept. 2022.
Police said the crash happened on Sept. 5, 2022, around 12:01 a.m., in the Subway parking lot of the 1900 block of E Oltorf Street.
Investigative details show the victim was walking through the parking lot when a pickup truck hit him head-on. The driver backed up and left the scene by heading south on Burleson Road without stopping to check on the victim or calling 911 for assistance. 
The victim suffered severe, life-threatening injuries, police said.
The suspect vehicle is described as:
Possibly a Chevy or GMC make pick-up truck
Dark-colored
Newer model
Lift kit and large rims
Possible dent/crack to the front consistent with a collision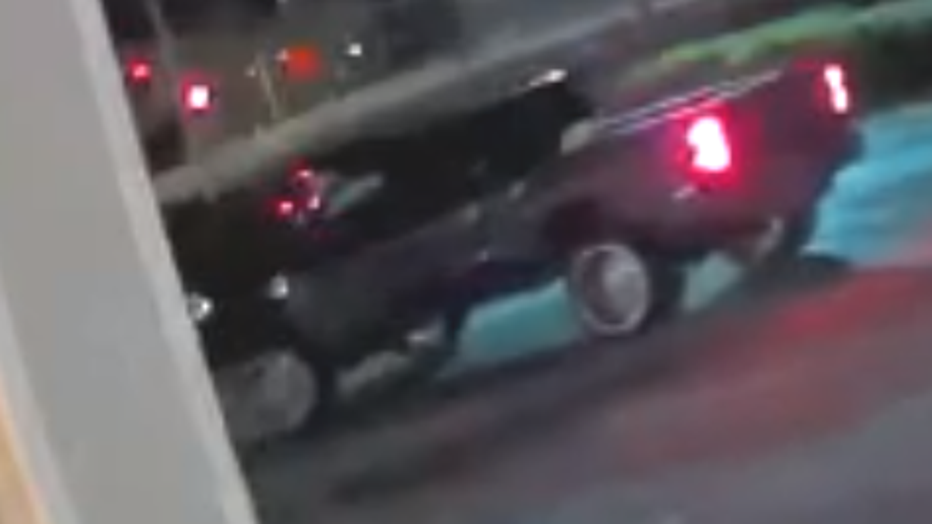 Austin police released a photo of the suspect vehicle involved in a hit-and-run crash in East Riverside in Sept. 2022.
Anyone with any information should call 9-1-1, or the Austin Police Department at 512-974-TIPS. You may submit your tip anonymously through the Capital Area Crime Stoppers Program by visiting austincrimestoppers.org or by calling 512-472-8477. A reward of up to $1,000 may be available for any information that leads to an arrest.