Beaver rescued from Murphy Park drainage hole in Taylor
TAYLOR, Texas - Animal control officers in Taylor made a rather unusual rescue this week.
The City of Taylor Animal Shelter says that an irrigation company working in Murphy Park called them Wednesday about a beaver they found stuck in a drainage hole.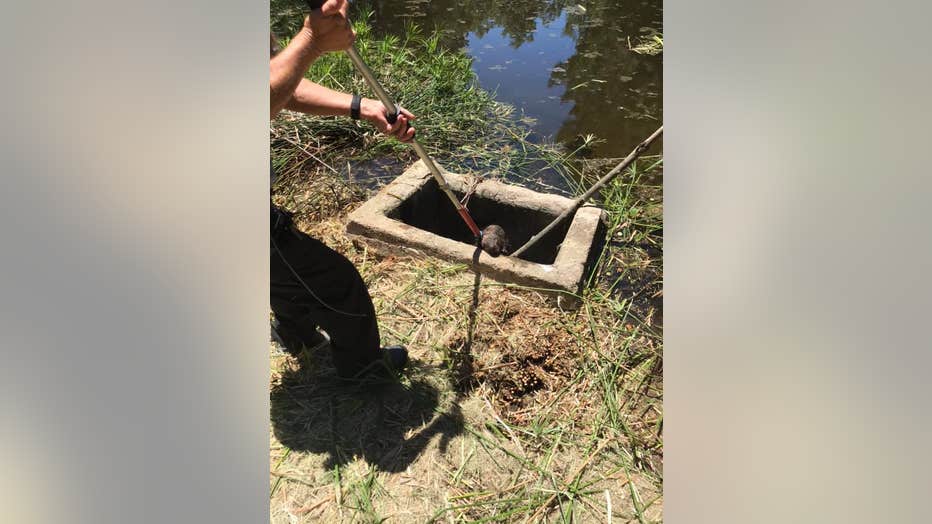 DOWNLOAD THE FOX 7 AUSTIN NEWS APP
Animal control went to the park and found the beaver which was caught and could not get out, as evidence by scratch marks on the side of the hole where the beaver struggled to get out. The beaver had been stuck for a while and its fur was caked in what looked like mud and sewage.
Using a catchpole, animal control lifted the beaver out of the hole and transported it safely back to the shelter.
SIGN UP FOR FOX 7 AUSTIN EMAIL ALERTS
The beaver is currently recovering at All Things Wild Rehabilitation in Georgetown. "She was definitely in a dire need of help and if they didn't find her she wouldn't have lived very long," said veterinary technician Amber Ringwood.
Ringwood gave FOX 7 Austin an update on their new paddle-tailed resident. "She was very exhausted a little thin and definitely dehydrated. She has a bit of an infection in her eyes after being caked in sewage for we don't even know how long she's been down there," said Ringwood.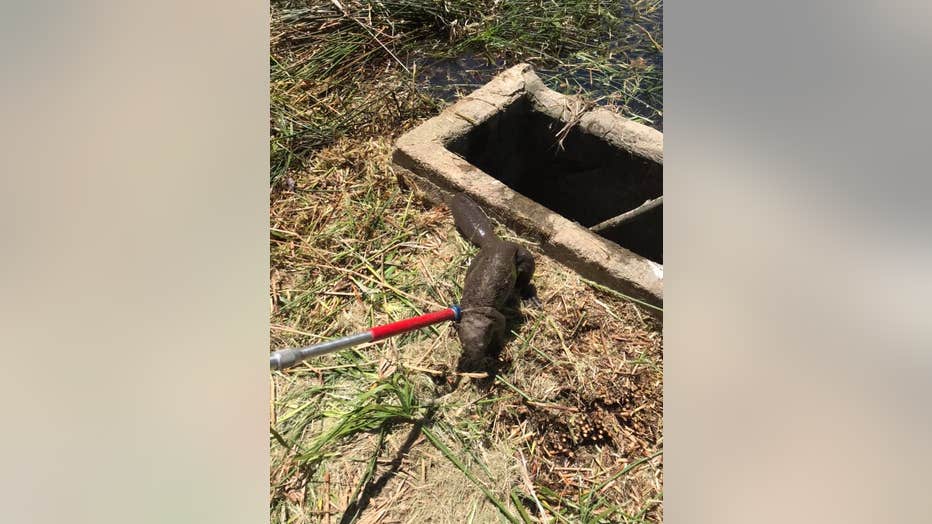 At All Things Wild they typically deal with raccoons, various birds, squirrels, skunks, and doe, beavers on the other hand not so much. This is the first time for the rehabilitation center.
According to Texas Parks and Wildlife, beavers in Texas tend to live in the northeast part of the state.
"We had to call other rehabilitation centers in other states and even talked to someone in Tennessee who told us she needed to be outside and she needed to be in the water," said the center's president Helen Laughlin.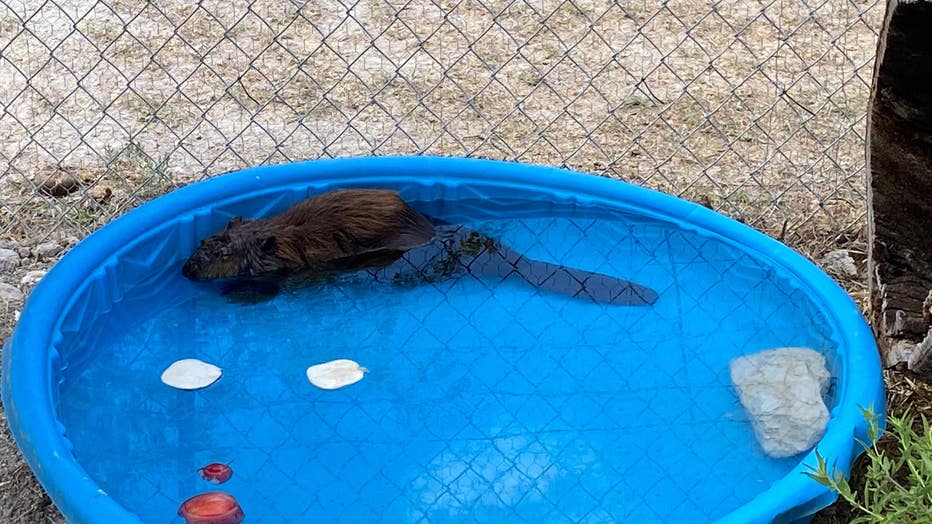 As for getting stuck in the drainage hole Ringwood said it's actually common for this to happen to animals, and sometimes they aren't as lucky. "Unfortunately it happens a lot most of the time they don't live, most of the time it's smaller animals in sewer traps, things like that," said Ringwood.
Now out of the drain and cleaned up, this eager beaver Is relaxing and recovering, until she's ready to rejoin the wild. She will be at the rehabilitation center for about three to five days where she'll be released in her natural habitat.