Ben & Jerry's new ice cream flavor is also a political statement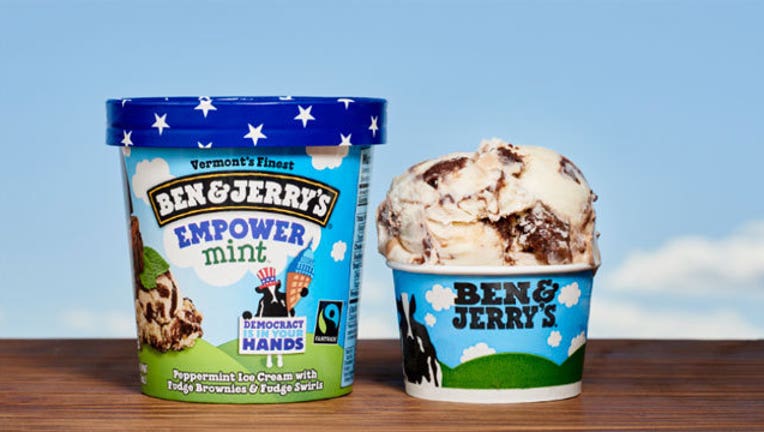 article
On Tuesday, Ben & Jerry's launched a new flavor, and a new voting rights campaign, to raise awareness about the involvement of "big money" in the political process.
The new flavor, Empower Mint, is a peppermint-forward ice cream base with generous swirls of fudge and chunks of chewy brownie. It's delicious but it also comes with a serious message.
The Vermont-based brand also launched "Democracy is in Your Hands," a campaign dedicated to encouraging national voter registration and educate ice cream fans on the importance of reauthorizing the Voting Rights Act.
"We believe Democracy only works when it works for Everyone," writes the brand.
"But lately, it seems the challenges facing our democracy have gotten out of hand: Low income and minority voters are having their voting rights infringed upon, and money from wealthy donors is corrupting the system."
A portion of the proceeds from Empower Mint will benefit the North Carolina chapter of the NAACP.
The ice cream moguls take their politics seriously. Last month, co-founders Ben Cohen and Jerry Greenfield were among approximately 300 people who were arrested outside the U.S. Capitol as part of protests by a group called Democracy Awakening—a movement devoted to fighting the influence of deep-pocket donors.
Read more on FOX NEWS.