Bike plan for Georgetown heading toward November vote
GEORGETOWN, Texas - The roadways in Georgetown are dominated by automobiles, but a new Bicycle Master Plan could change that.
City transportation coordinator Ray Miller is going around town getting feedback from groups.
Friday he was in Sun City. "And I think we can develop a bicycle-friendly community," said Miller.
The idea is to build a network of loops in the north, central and southern parts of Georgetown. Some areas would have shared lanes, others with protective buffers or dedicated bike paths. "And it's all about providing that safe route and that connectivity," said Miller.
Southwestern University is one of several critical areas being targeted for improved access.
Others include getting over SH-130 to Eastview High School, as well as better access across I-35 and a bike bridge on Austin Avenue over the San Gabriel River. The plan would add 51 miles to existing bike lanes for a total of 81 miles. "I think we can become a role model," said Leanne Smith with the Sun City Cyclists.
Smith believes for the plan to work, recreation should not be the main focus. "When I first saw it I don't think, this was it, is the answer, but what I saw is at least looking at ways of connectivity to where we can actually get Cyclist safely to commercial facilities, schools, recreational places, and give us enough mileage to where we're getting a good workout and enjoying the hill country of Texas," said Smith.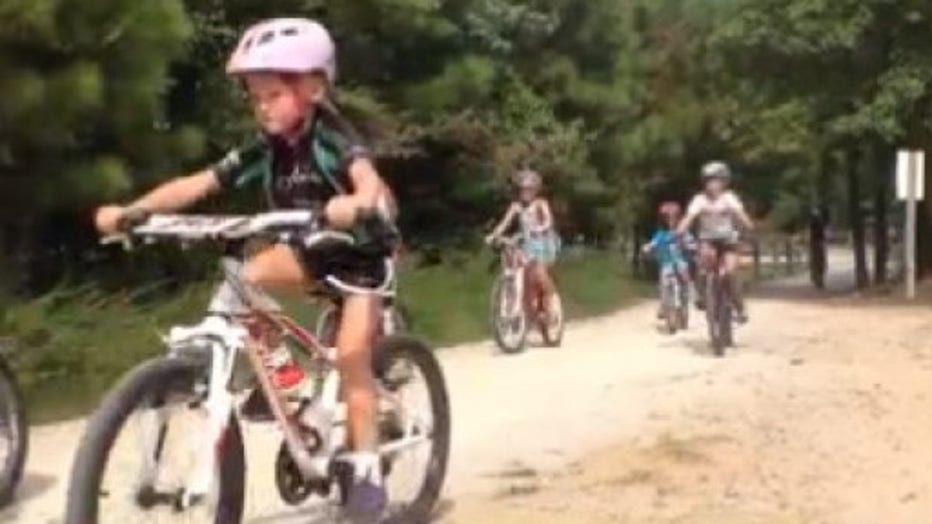 A big concern voiced by the Sun City bike club was Williams Drive and the need for safer pathways there.
Safety for many in the club is a priority. 
Work on the plan stepped up in 2017 after the hit and run death of a bicyclist on the southeast side of town.
A ghost bike memorial marked the spot where Tommy Ketterhagen was killed.
It's estimated build-out of the entire plan could be done for less than $20 million, according to Miller. The use of crushed granite with fewer paved paths would keep costs down which is not a popular idea with road riders. "A lot of this will be will have to be part of our current transportation improvement plan, programs, as we do new projects, as we do new maintenance, adding these features in, and if where we can add these features in. So it seems like a big heavy price tag but it's not a big price tag because it will roll it into other projects," said Miller.
The city is expected to consider adopting the bicycle master plan in late November.
It's estimated it could take 10 years to build all the bike lanes, although some projects like the Austin Ave bike bridge is already in the works.