Biologists say invasive zebra mussels found in Lake Austin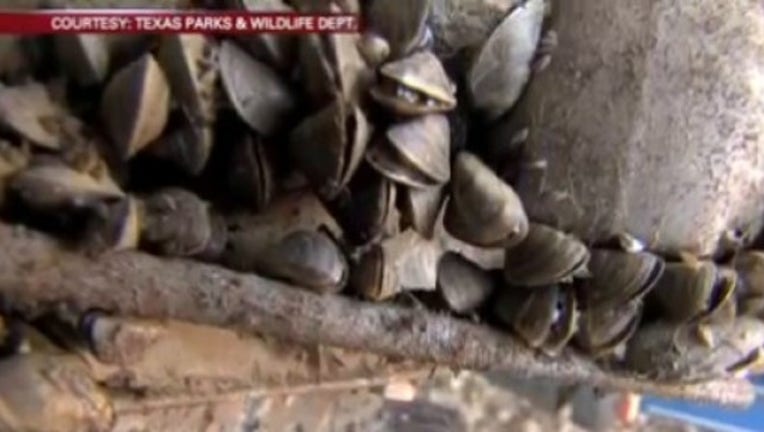 article
AUSTIN, Texas (AP) -- State scientists say zebra mussels have been found at Lake Austin, the latest indication the invasive species is continuing to spread along Texas waterways.   
The Texas Parks and Wildlife Department says mussels were found Aug. 9 on flotation devices and a barge in Lake Austin.   
It's not clear if they were transported to the lake by boat or if they spread downriver toward the state capital from Lake Travis.   
The department previously announced that biologists on June 22 confirmed zebra mussels in Lake Travis, where they were found on several boats.   
Zebra mussels -- which can clog water pipes, damage boat motors and affect other aquatic life -- were first found in Texas in 2009 at Lake Texoma, spanning Texas and Oklahoma.   
About a dozen Texas lakes are now infested.