Both zebras that got loose in New Braunfels have died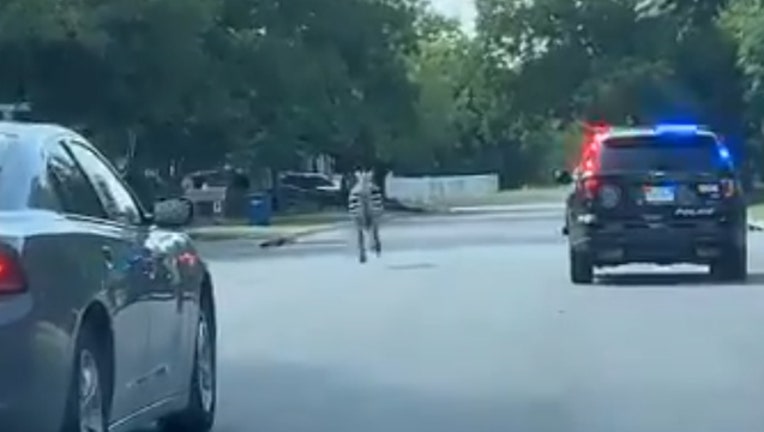 article
NEW BRAUNFELS, Texas (FOX 7 Austin) - The New Braunfels Police Department says both zebras that escaped yesterday have died.
The second zebra had reportedly returned back to its property the evening of August 7 but police were notified that it had gone missing again just before 11 a.m. today.
A search was conducted in the area and an officer discovered the zebra on the property where it belonged but outside its pen. Officials say the zebra was already dead.
The other zebra had been caught and tranquilized on August 7 and had died sometime after it was returned to its owners.
It all began at around 4:45 p.m on August 7 when police were made aware that the zebras had escaped their pen.
Police say the zebras had been sold to a property owner off of Highway 46 South earlier in the day and had somehow escaped the property and swam across the Guadalupe River.
One of the zebras remained in the area while the other began making its way down the streets of New Braunfels including Seguin Avenue, underneath I-35, Castell Avenue, Bus. 35, Walnut Avenue and the I-35 frontage road.
Eventually the zebra slowed down and was able to be contained in the area of Loop 337 and West San Antonio Street. It took about an hour and a half to corral the animal safely and get it sedated.
Police say that after it was returned to its owners, the zebra died.