Boy, 10, died in Florida with fentanyl in his system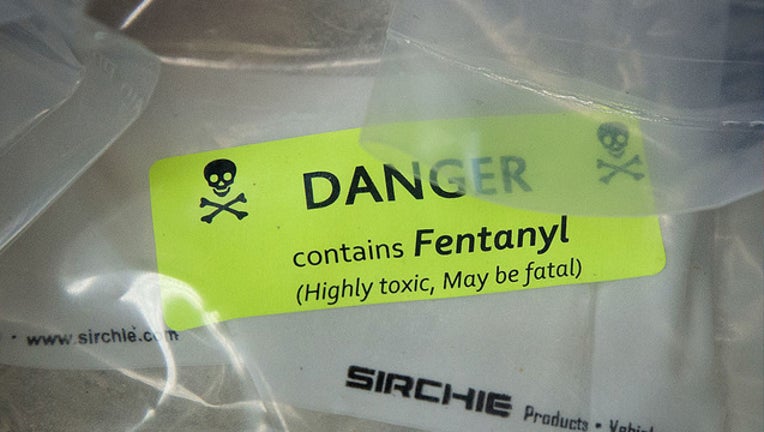 article
MIAMI (AP) - Prosecutors in Florida believe a 10-year-old boy who died with the painkiller fentanyl in his system is among the state's youngest victims of the opioid crisis.
Preliminary toxicology tests show Alton Banks had fentanyl in his system when he collapsed and died at his home on June 23, the Miami Herald reported . Health officials say fentanyl, and other synthetic forms of the drug, is so powerful that just a speck breathed in or absorbed through the skin can be fatal.
That's what investigators believe happened to Alton.
The fifth-grader started vomiting after coming home from an outing at the neighborhood pool. He was found unconscious that evening and rushed to the hospital where he was declared dead.
Investigators said there's no evidence he came into contact with the drug at home. They think he may have been exposed to it at the pool or on his walk home in Miami's Overtown community, which has been hard-hit by the opioid epidemic.
Detectives are still trying to piece together his final day. The Miami-Dade Medical Examiner's Officer is doing more testing, and a final report is pending. But State Attorney Katherine Fernandez Rundle spoke publicly about the case because of its unusual nature and the need for tips to find out how Alton came into contact with the drug.
"He was out playing, like we want all our children to do. ...," Rundle said. "We're anxiously hoping that someone comes forward to help us solve this horrific death."
The boy's mother, Shantell Banks, was informed of the preliminary findings last week. She was too distraught to speak to the Herald in depth, but said her son was a "fun kid" who wanted to become an engineer and loved the Carolina Panthers. "Cam Newton was his favorite football player," she said.
Fentanyl is so powerful that some police departments have warned officers about even touching the drug. Last year, three police dogs in Broward County got sick after sniffing the drug during a federal raid, officials said.
The Florida Legislature addressed the epidemic, passing a law that imposes stiff minimum mandatory sentences on dealers caught with 4 grams (0.14 ounces) or more of fentanyl or its variants. The law also makes it possible to charge dealers with murder if they provide a fatal dose of fentanyl or drugs mixed with fentanyl. The new law goes into effect Oct. 1.
Nearly 300 overdose deaths last year involved variants of fentanyl, according to the Miami-Dade Medical Examiner's Office. Statewide, fentanyl and its analogs killed 853 people in the first half of 2016. Of those, only nine were under age 18.