Husband remembers wife killed in Buda multi-vehicle crash
BUDA, TEXAS - The husband of a woman who was killed in a multi-vehicle crash Friday, Sept. 15 is speaking out. 
Teresa Stecher, 55, who went by Tracy, was the love of James Stecher's life.
"Once we got together, we were inseparable," he said.
The two were married for almost 30 years. They lived in Cibolo outside of San Antonio for the past 15 years. Friday, she was on her way to work as a flight attendant.
RELATED: 1 killed in multi-vehicle crash in Buda; police investigating wrong-way driver
"I saw her just before she left. I kissed her goodbye about 2:30," James said.
When she didn't show up for work, he tracked the location of her phone and went to the crash site. 
"I could tell by the condition of her car that she probably didn't make it," he said.
An officer broke the news to him.
"I was in shock. You just go numb. I was mostly worried I had to call and tell her mother," he said.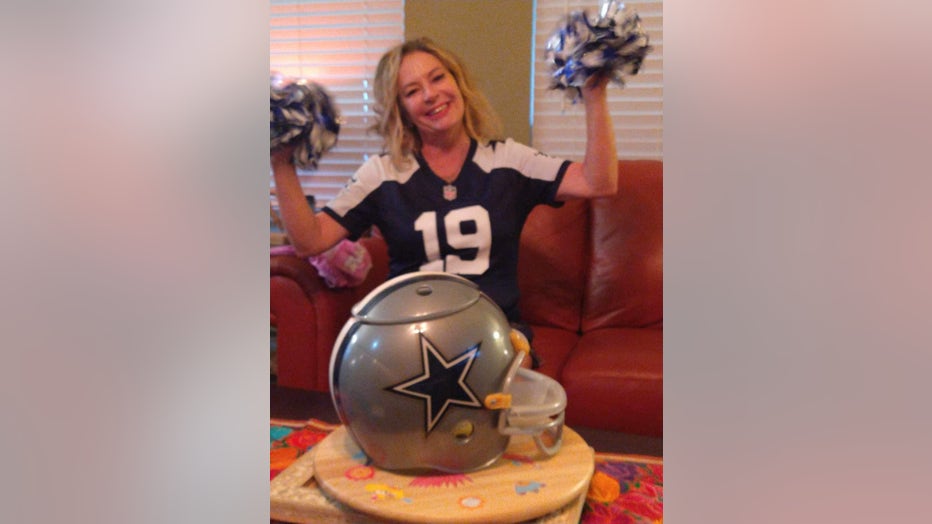 55-year-old Teresa Stecher 
According to police, a wrong way driver in a gray Jeep was going southbound in the northbound lane. He hit the gray Hyundai Santa Cruz that Tracy was in and a silver Cadillac. The Santa Cruz crossed over a lane and hit two semis. 
Police are not releasing the name of the wrong way driver right now. 
"Hard to comprehend why anyone would be driving like the person who hit her. I don't know anything about the person at this point. I think he should know he took her life completely senselessly, completely ruined my life, her mother's life, and a lot of other people who really loved her," James said.
"There are no indications of intoxication right now, it's an ongoing investigation, so there's a lot more information we're still gathering," Freddy Erdman, community affairs officer for Buda Police said Monday. "No charges are being filed at this time, however there is the potential for the filing of criminal charges."
The loss of Tracy is another tragedy in the family.
"Tracy was a beautiful soul. She was full of life. We've been through a lot. We lost our son about five years ago, and she was finally showing signs of recovering from that," James said.
"It's just hard to think of going on living life without her. We spent all the time we had together all the time...I've been robbed of the love of my life. I don't know who this person was, but he destroyed a lot of lives," he added.