1 killed in multi-vehicle crash in Buda; police investigating wrong-way driver
BUDA, Texas - One person was killed in a deadly multi-vehicle crash on I-35 in Buda Friday, Sept. 15.
Police say they got a call around 4 a.m. Friday about a man driving southbound in the northbound lanes. As they were responding, they say the driver hit four vehicles, including two semis near Main Street.
"Trying to determine how the vehicle gained access to the highway, what conditions were present, they're all pretty much unknown at this time," Freddy Erdman, community affairs officer with the Buda Police Department said.
One person was killed, and the wrong-way driver was taken to a hospital with non-life threatening injuries. 
The driver killed has been identified as 55-year-old Teresa Stecher.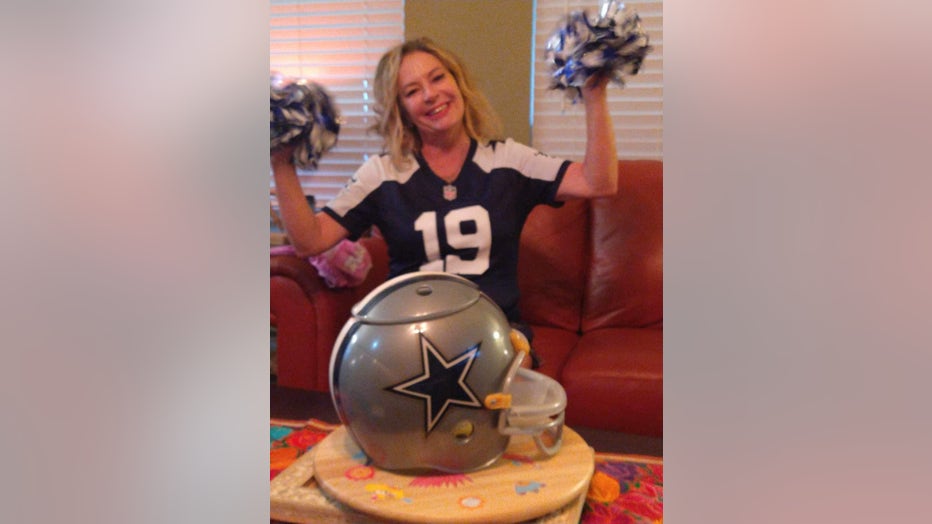 55-year-old Teresa Stecher 
Police are not releasing the name of the wrong way driver right now.
"There are no indications of intoxication right now, it's an ongoing investigation, so there's a lot more information we're still gathering," Erdman said. "No charges are being filed at this time, however there is the potential for the filing of criminal charges."
RELATED COVERAGE
Two other people involved in the crash were also hurt, but are expected to be okay. The conditions of the semi drivers are unknown.
"It was a very tragic scene, the Jeep had actually ridden the median and came to rest on the median and then caught fire, of course there was road debris, fuel, hazardous material spread across the roadway, that was the reason for the highway being shut down for such a long period," Erdman said.
Police are still investigating why the driver was headed the wrong way on the interstate.