Burnet County fire evacuation orders to be lifted, residents allowed to return home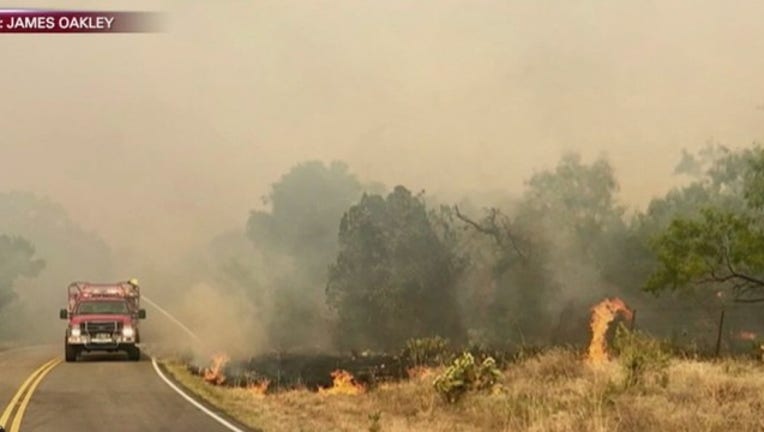 Officials say that those evacuated due to the Park Road Fire in Burnet County will be allowed to return home and that the evacuation order will be lifted.
A spokesperson for the Texas A&M Fire Service tells FOX 7 Austin that those living on County Road 116 will be allowed back into their homes at 5 p.m. They must have proof of residence.
All evacuation orders will be lifted by 9 p.m. and Inks Lake State Park will be reopened on August 1 at 8 a.m.
Officials believe that some type of machinery sparked tall grass which led to the fire that has burned 550 acres and is about 60 percent contained as of about 9:30 a.m. on 7/31.
Nearly 200 homes and hundreds of campers were forced to evacuate.
Most homeowners were allowed back yesterday and campers were able to go back and grab belongings.
So far no injuries have been reported and no structures have been damaged but there are reports of some outbuildings both on private property and state parkland that's been damaged or destroyed by fire.
Crews say it could still take several days for the fire to be fully contained.