Burnet resident wins $1 million in Texas lottery
BERTRAM, Texas - A Burnet resident woke up $1 million richer after claiming a top prize winning ticket in the Texas Lottery scratch ticket game $1,000,000 Gold Rush.
The ticket was purchased at Bertram Grocery, on W. Highway 29, in Bertram.
This was the first of four top prizes worth $1 million to be claimed in this game.
$1,000,000 Gold Rush offers more than $122.8 million in total prizes.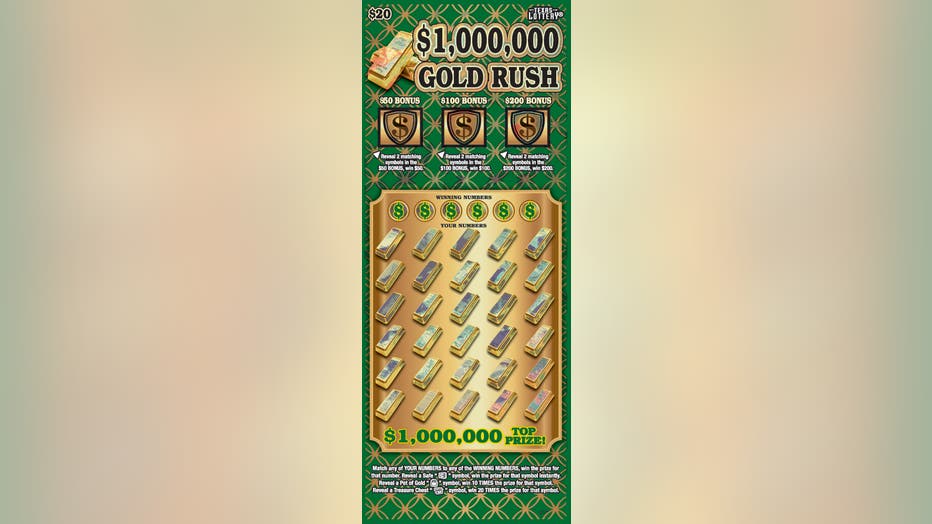 Overall odds of winning any prize in the game are one in 3.98, including break-even prizes.
For more information on the Texas Lottery, visit texaslottery.com.