Campus Carry Bills may die only to be revived by political maneuver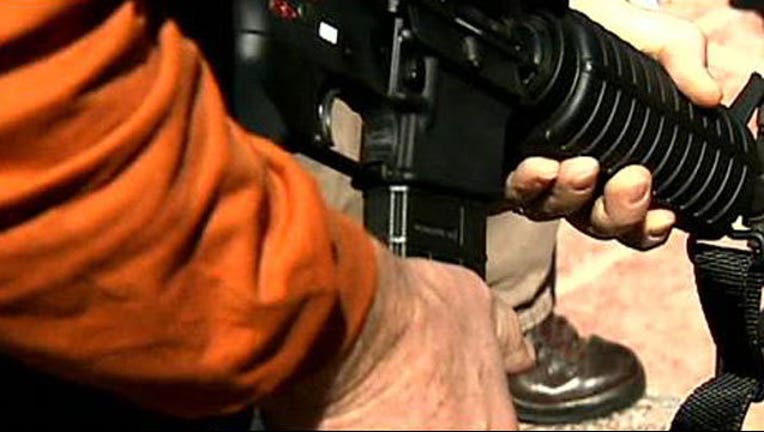 article
Survivors of campus gun attacks, and parents of victims, were at the state capitol lobbying against Campus Carry legislation. But a new plan involving some political maneuvering could get campus carry through with limited debate.
With Texas lawmakers on the verge of approving legislation to allow guns on college campus a small group came to the capitol Tuesday to make one last stand.
"Forcing schools to allow guns on college campus is not the answer to violence on campus. We are not going to shoot our way out of problems with shooting on Texas College campuses, said Collin Goddard who survived the 2007 Virginia Tech massacre.
Goddard was shot 4 times. He was joined Tuesday at the Texas Capitol by Peter Read, Mary Kay Mace, and Greg Gibson. They all lost children to college campus shootings.
"Back in the instances of my son's murder, it was only a Rambo fantasy that a conceal handgun, or that a hand gun, in response would have provided a deterrent. There were no clean sight lines, no easy opportunity to identify good guys and bad guys. This stuff doesn't happen in the chaos of real shootings, it's just fantasy," said Gibson.
The group also came to encourage a coalition of college students who delivered a letter requesting lawmakers approve an opt out amendment.
"We definitely want to push for an opt out clause and let the issue of our own safety be in our own hands of the campus that are affected by this instead of being ... those decisions being made at the Texas legislature," said UT Student Body V.P Rohit Mundalapu.
The state Senate has already passed Campus Carry legislation. A similar House bill recently cleared the committee phase and is awaiting action on the House floor. But a debate on Campus Carry may not happen in the House and that would kill the Bill. To revive the issue, a political maneuver will take place on the Senate side. The plan involves amending the Open Carry HB 910 Bill when it comes up for debate in the Upper Chamber. After that is done, House members will be asked to Concur and state Rep Allen Fletcher- who drafted the Campus Carry HB 937 Bill says he has the votes to make it happen.
"I would like to think that if someone indiscriminately comes on one of our college campus and starts taking lives - that some one that is legally allowed to carry in the Great State of Texas with a CHL, would be able to defend themselves," said Rep. Fletcher.
The Tomball Republican also said an opt out amendment is doubtful.
"Because we just don't have any faith in the Regents and individuals that are representing these Universities from taking the time to look at the real facts and statistics, they have this broad brush mentality that it is going to be young kids with weapons and no matter how many times we say it, they won't listen to us. And so we are not going to give them the opportunity to opt out."
Voting counting is no guarantee of passage. The House Open Carry Bill is still waiting for a Committee assignment in the Senate and time is running out. There's less than 4 weeks left in the Session.