Canadian hotel forgives guest whose room was trashed by hungry seagulls in 2001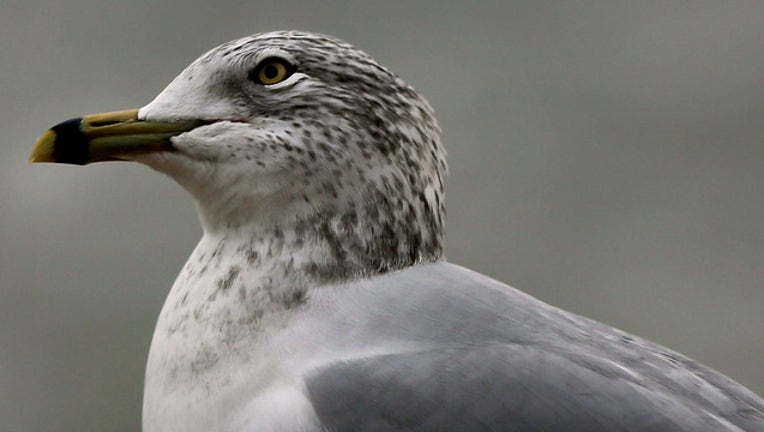 article
CANADA (KSAZ) - A hotel located in the Canadian province of British Columbia withdrew a lifetime ban it issued against a man, 17 years after a mishap involving pepperonis and seagulls.
The man, identified as Nick Burchill, shared the letter he wrote to the Fairmont Empress Hotel in Victoria, British Columbia in a lengthy Facebook post that was made on March 30.
---
---
Judging by the content of the Facebook post, one might be forgiven to think it reads like a synopsis from some Hollywood comedy movie. According to Burchill, he visited the hotel in April 2001, when his employer had a customer conference at the hotel. Burchill said he was asked by his Navy buddies to bring in some pepperoni from Halifax, located in eastern Canada.
Burchill said he brought enough for an entire ship, all of which were fitted into a suitcase that arrived at the hotel late, after it was misplaced by the airline company. Burchill said he unwrapped the pepperonis, and laid them out next to an open window to keep them cool.
Burchill said he then went for a walk for about four to five hours, and when he returned, he found a flock of seagulls in his hotel room, eating the pepperonis.
"I didn't have time to count, but there must have been 40 of them," Burchill wrote. He went on to say the seagulls, after eating the pepperonis, relieved themselves all over the room.
"As you would expect, the room was covered in seagull crap," Burchill wrote.
Burchill's presence in the room, he said, startled the birds, who then started to fly around and crash into things, as they try to leave the room.
"The result was a tornado of seagull excrement, feathers, pepperoni chunks and fairly large birds whipping around the room," Burchill wrote. "The lamps were falling. The curtains were trashed. The coffee tray was just disgusting."
Eventually, Burchill said all but one of of the seagulls left. Burchill said he was able to wrap that seagull with a bath towel, and threw it out the fourth-floor window, as guests enter the hotel below.
That seagull, according to Burchill, survived.
Just when you think Burchill's ordeal was over, it wasn't. He wrote that power was knocked out in his room, and possibly other rooms, after a hairdryer he was using to dry off a shoe fell into a tub of water. He then decided to call for help to clean up the room.
"I can still remember the look on the lady's face when she opened the door," Burchill wrote, also noting that the room's air, by that point, was "becoming quite ripe with the smell of digested pepperoni and fish".
" I had absolutely no Idea what to tell her, so I just said "I'm sorry" and I went to dinner," wrote Burchill. The dinner, he noted, was an important one.
Burchill wrote he learned of his lifetime ban, via his employer, after the ordeal, a ban he has respected since.
"I come to you, hat-in-hand to apologise (sic) for the damage I had indirectly come to cause and to ask you reconsider my lifetime ban from the property," Burchill wrote, also noting that he brought them a pound of the offending pepperoni, as a peace offering.
On Tuesday, hotel officials responded on the hotel's verified Facebook page, saying Burchill's lifetime ban has been lifted, and also noted that the hotel has undergone a restoration effort in 2017.
"He will be delighted to know that the rooms have modern amenities and air conditioning to keep his pepperoni cool," officials said.