Christopher Taylor trial: Not enough people to fill 14-person jury after 4 days of jury selection
AUSTIN, Texas - After four days of jury selection in the Christopher Taylor trial, the court still does not have enough people to fill a 14-person jury. 
Taylor is charged in the shooting death of 42-year-old Michael Ramos in the parking lot of a southeast Austin apartment complex on Pleasant Valley Road.
It started in April 2020 when Austin police responded to a call about two people doing illegal drugs and producing meth in a car. The caller indicated that the man had a gun, but no weapon was ever found at the scene.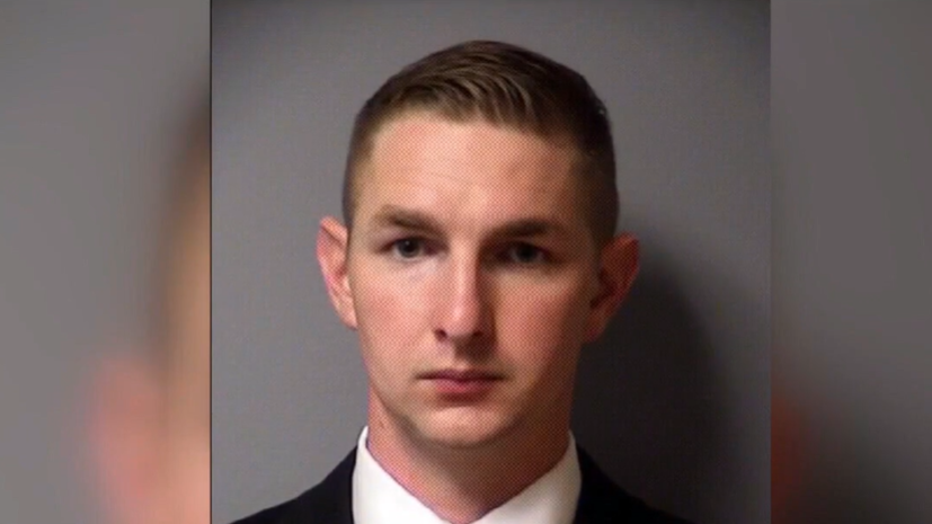 Christopher Taylor is charged in the shooting death of 42-year-old Michael Ramos.
Judge Dayna Blazey says it is not unheard of for a jury selection process to go this long, but it is definitely uncommon.
RELATED: Trial begins for Austin police officer charged with murder of Mike Ramos
Judge Blazey says the court has gone through every potential juror and will have to continue the selection process Tuesday, May 30 with a new pool of options. The trial is now expected to start after Memorial Day weekend with opening arguments starting Wednesday, May 31 at the earliest.
Right now, seven jurors have been selected with 16 eligible jurors on standby. Even though that seems to be enough, State Attorney Gary Cobb says it is not. 
Cobb says both the state and defense have 10 strikes they can use during the jury selection process to eliminate a potential juror from the consideration pool. 
Thursday, Christopher Taylor's attorney Ken Ervin made clear the defense team planned to use all 10 of their strikes against the eligible 16 potential jurors. 
Next week, a new jury pool of 50 will come in to add to the existing potential 16 picked on Thursday. The judge says the seven remaining jurors needed will hopefully be chosen that same day.
A public meeting with the judge and attorneys will take place Friday, May 26 at 2 p.m. The judge set this meeting to get a plan on how this trial will go. The trial is expected to take four weeks.