Coast Guard unloads 18.5 tons of cocaine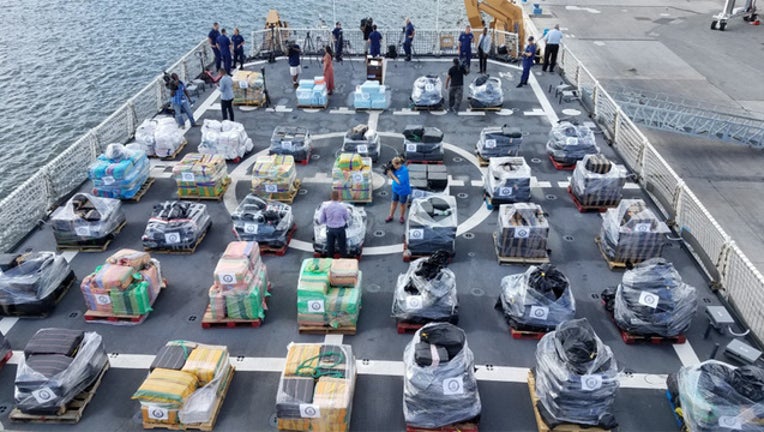 article
NEW YORK (FOX5NY) - The Coast Guard unloaded approximately 18.5 tons of cocaine Thursday in Florida.  The crew of the Hamilton offloaded the drugs, worth an estimated $498 million in Port Everglades.
The drugs were seized by U.S. Coast Guard cutters and a Royal Canadian Navy ship during 20 separate drug stops.
"The 18.5 tons of seized cocaine coming off our decks today is the product of partnerships and the collaboration of U.S. Southern Command, Joint Interagency Task Force-South, the Departments of Homeland Security, Defense, State and Justice, the Canadian Navy and many of our international maritime service partners," said Capt. Scott Clendenin, commanding officer of Coast Guard Cutter Hamilton.
The Coast Guard increased patrols in the Eastern Pacific Ocean and Caribbean Basin, which are known drug transit zones off of Central and South America.
During at-sea interdictions in international waters, a suspect vessel is initially located and tracked by allied military or law enforcement personnel. The interdictions, including the actual boarding, are led and conducted by U.S. Coast Guardsmen.
Numerous U.S. agencies from the Departments of Defense, Justice and Homeland Security are involved in the anti-drug efforts.