Columbia settles lawsuit filed by target of mattress protest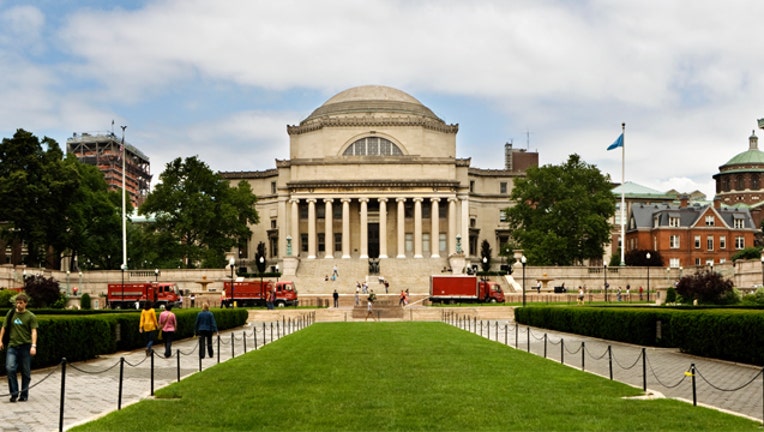 article
NEW YORK (AP) - Columbia University has settled a gender bias lawsuit brought by a male student who said the school failed to protect him when a female student called him a rapist and carried a mattress around campus to dramatize her pain.
The university said in a statement that it settled the lawsuit Paul Nungesser filed in 2015. Terms of the settlement were not disclosed.
The school said it stands by its finding that Nungesser was not responsible for any misconduct with a fellow student.
"Columbia recognizes that after the conclusion of the investigation, Paul's remaining time at Columbia became very difficult for him and not what Columbia would want any of its students to experience," the school said.
"Columbia will continue to review and update its policies toward ensuring that every student - accuser and accused, including those like Paul who are found not responsible - is treated respectfully and as a full member of the Columbia community," Columbia said.
Nungesser had sued Columbia, saying it failed to protect him when Emma Sulkowitz accused him of raping her and carried a mattress around campus in a high-profile protest against sexual abuse.
A federal appeals court Monday let both sides withdraw an appeal of a judge's order tossing out Nungesser's lawsuit.
Lawyers for Nungesser did not respond to messages seeking comment Saturday.
Sulkowitz alleged that Nungesser raped her in her dorm room in 2012 but he was cleared by a university inquiry into the allegations.
Sulkowitz protested Columbia's handling of her complaint by carrying a 50-pound mattress around the upper Manhattan campus from September 2014 until her graduation in May 2015.
A message left at a phone number listed for Sulkowitz in public records was not immediately returned.
The Associated Press normally does not identify people who claim they were sexually assaulted but makes exceptions when the alleged victim has spoken publicly on the subject.
Columbia praised Nungesser in its statement, saying he graduated in 2015 in good standing as a John Jay Scholar, which requires distinction for "remarkable academic and personal achievements, dynamism, intellectual curiosity, and original thinking."
It said Nungesser is now enrolled at an internationally recognized film school and has launched a career as a filmmaker.