Company brews up nostalgia with 'magically ridiculous' beer that reminds you of Lucky Charms cereal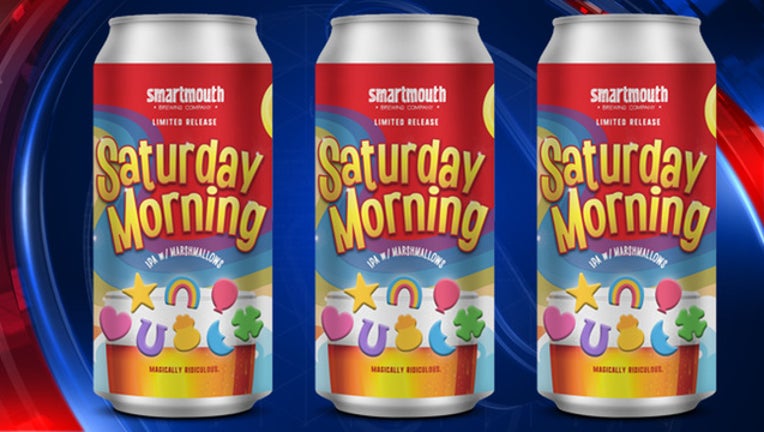 article
(FOX News) -- A brewery wants you to get nostalgic this Saint Patrick's Day and find their newest brew at the end of the rainbow. Smartmouth Brewing Company of Norfolk, Virginia has a reputation for far-out flavors in beers. Now comes "the beer of your wonder years" in childhood. 
According to Smartmouth Brewing, Saturday Morning IPA is "..brewed with in-house toasted marshmallows and bulk dehydrated-marshmallow-bits. It has been hopped and dry-hopped with Galaxy and Calypso hops. The nose is sweet and citrus, with orange and pear aromas. It has a soft pillowy body with a slight cereal taste. The result is magically ridiculous!" 
"Magically ridiculous" is a take on the "magically delicious" slogan of Lucky Charms cereal, which is made by General Mills.
The India Pale Ale will have a 6.6 percent alcohol by volume content.
Smartmouth Brewing will release the product in draft and 16-ounce cans on March 2, but you can only get it in Virginia limited to restaurants, bars, and specialty bottle shops. Smartmouth is unable to ship beer.
Online: smartmouthbrewing.com