Correa's time: Late HR helps Astros top Bosox in ALCS opener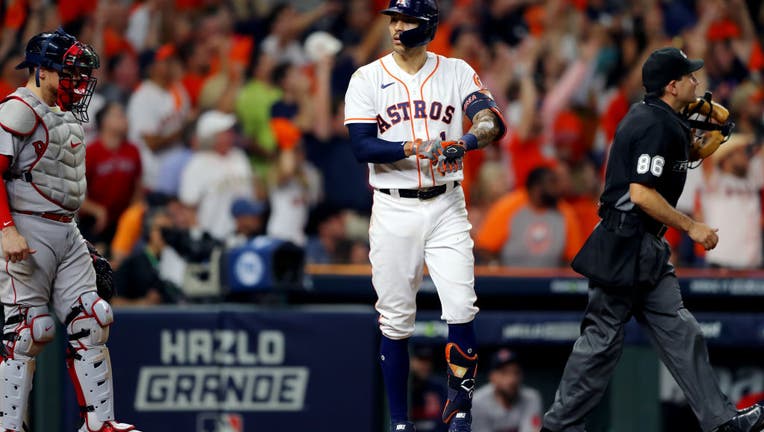 article
HOUSTON (AP) - Carlos Correa paused a few seconds at the plate, tapping the spot on his wrist where a watch would be, after hitting a tiebreaking home run in the seventh inning that propelled the Houston Astros over the Boston Red Sox 5-4 Friday night in the AL Championship Series opener.
"It's my time," he screamed before trotting around the bases.
That it is.
RELATED: Houston Astros pitcher Lance McCullers Jr. left off ALCS roster against Red Sox
And if his time with the Astros runs out at the end of this season, the star shortstop sure is making this an October to remember.
Correa teamed with Jose Altuve to do just enough to overcome the heroics of Kiké Hernández, who starred with his bat and glove for the wild-card Red Sox.
Altuve tied the game with a two-run shot in the sixth before Correa connected off losing pitcher Hansel Robles with two outs in the seventh to put the Astros ahead 4-3.
Correa, who has been with the Astros since being selected first overall in 2012, becomes a free agent at season's end and it seems likely that he won't remain in Houston.
Hernández, who won a World Series with the Dodgers last year, homered twice among his four hits and likely saved multiple runs with two terrific catches.
His second homer came off closer Ryan Pressly to start the ninth and cut the lead to 5-4. But Pressly retired the next three batters to get the save.
Game 2 is Saturday in Houston.