Council member calls for citywide access to diaper changing stations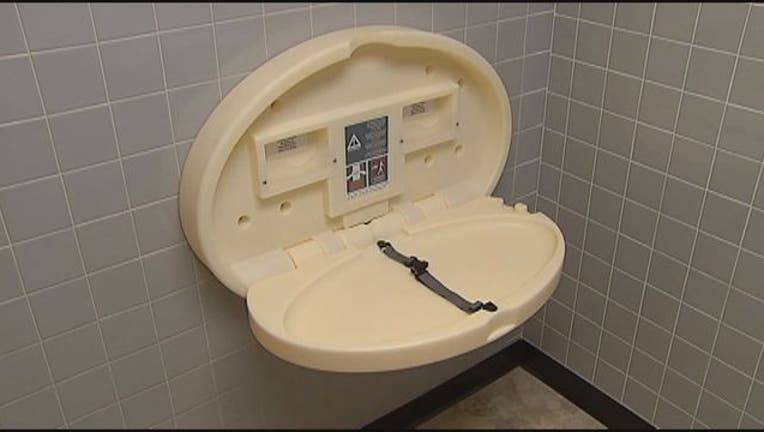 AUSTIN, Texas (FOX 7 Austin) - An Austin City Council member is calling for citywide access to diaper changing stations in all restrooms, regardless of the gender of the caretaker.
District 8 Council Member Paige Ellis has introduced a resolution calling for access to safe, sanitary and convenient diaper changing stations in restrooms throughout the city.
"I am asking the City Manager to accomplish several goals — to draft an ordinance requiring new construction and major renovations to include a publicly accessible diaper changing station in restrooms regardless of the caretaker's gender identity, to provide a timeline and cost estimate for installation in all public-serving city facilities, and to provide a feasibility report to retrofit changing stations into existing restrooms," Ellis said in a release.
Ellis said the issue was brought to her attention by constituents' stories of struggling to find diaper changing stations in restrooms.
"Being able to safely care for babies and toddlers will not only improve the livability of our great city, but it is also in line with Imagine Austin and Austin Strategic Direction 2023 as specified in the resolution language," Ellis said.
Ellis said in the release that it's not just a mother's role to make sure her child has a place to get their diaper changed.
"A caretaker is no longer just assumed to be the mother," Ellis said. "It's fathers, aunts, uncles, and grandparents."
The resolution cites a 2013 CDC study that says 90 percent of fathers that live with children 12 under age five diaper, dress, or bathe their children daily or several times a week.
The resolution is Item 95 on Wednesday's agenda.