Crash leaves Travis County Sheriff's deputy injured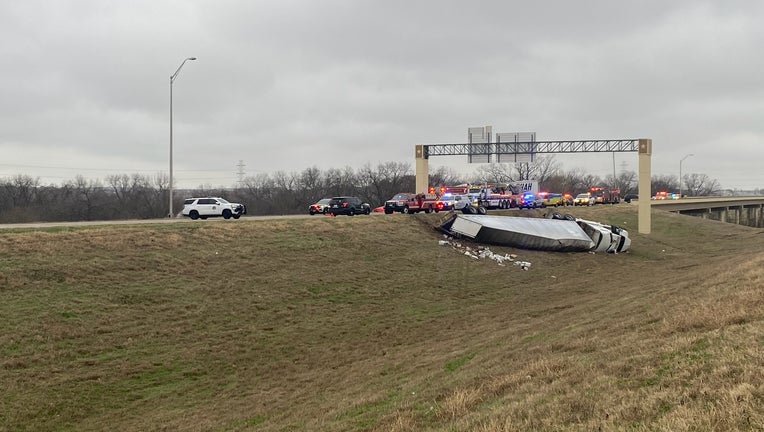 article
AUSTIN, Texas - Officials say a Travis County Sheriff's Office deputy was injured in a crash.
A deputy pulled over and exited his vehicle to assist the driver of an 18-wheeler that went off the road in the 3900 block of SH 130 northbound. 
While assisting the driver, another 18-wheeler slid on the icy road and struck the deputy. TCSO said the deputy was pinned under one of the tractor tires.
TCSO, DPS, AFD and ATCEMS all helped free the deputy, and he was taken to the hospital for his injuries. The deputy is in surgery and is expected to survive. 
This is a developing story and will be updated as more details become available.