Creek Show educates community on ongoing projects with art installations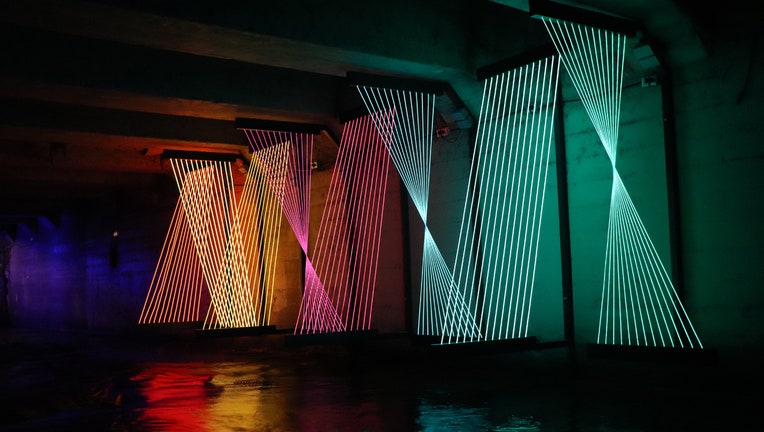 article
AUSTIN, Texas - Are you looking for something to do in downtown Austin? Why not attend the 2019 Creek Show. 
Waterloo Greenway's 6th Annual Creek Show is happening November 7 through November 17 along Waller Creek, between 9th Street and 12th Street. Attendees can start their walk at the entrance near 9th Street and Red River Street and make their way through six light-based art installations. 
This is the sixth year, Creek Show is an annual event of Waterloo Greenway. "We commission light installations from local designers, so each installation takes a point of inspiration from Waller Creek," explains Meredith Bossin, the director of engagement at Waterloo Greenway Conservancy.
Waterloo Greenway is a 1.5-mile park system currently being built in downtown Austin. Once complete, the park will meander along Waller Creek, from 15th Street to downtown's eastern edge of Lady Bird Lake. "Right now, we are building parks downtown but that's a long project," explains Meredith. "So there was an interest in getting people to the creek sooner and we thought, what better way than to highlight local talent? We commission these installations, they are site-specific and they are new every year, so it is a great way to invite people down to learn about what we are doing."
This year's Creek Show features six installations, as well as a special partnership with the University of Texas at Austin College of Fine Arts. Students at UT Austin created an audio-visual experience that takes visitors into the lair of the creek monster. It is the final stop for this year's Creek Show.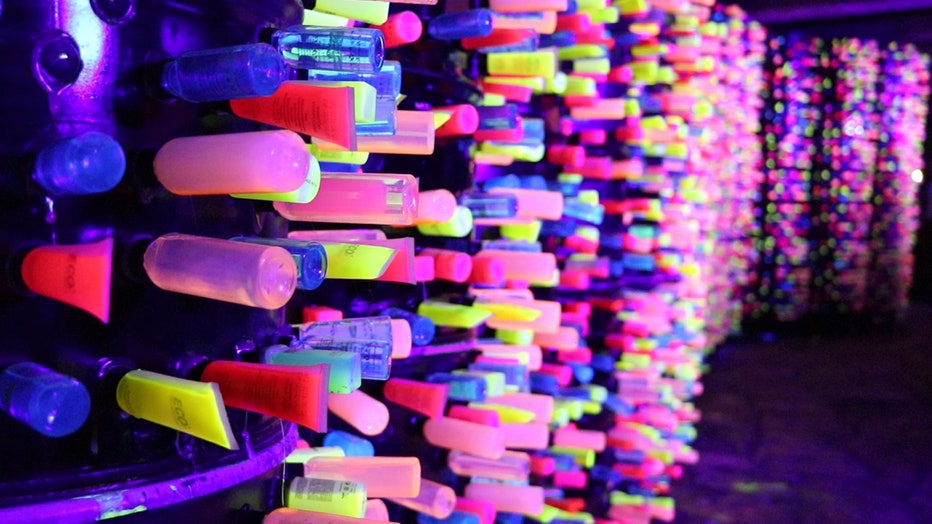 The art installations aren't the only attractions though. "We have added live music every night at 8 p.m.," explains Meredith. "We also have a family zone, so there is interactive activities with Thinkery and Mad Science so kids can come out and enjoy those as well."
The 6th Annual Creek Show free and open every night November 7 through November 17 from 6 to 10 p.m.
Waterloo Park, which will be from 12th Street to 15th Sreet along Red River Street, opens Fall 2020.
To learn more about the Creek Show and Waterloo Greenway, click here.