Crews work to determine if discovered chamber is connected to cave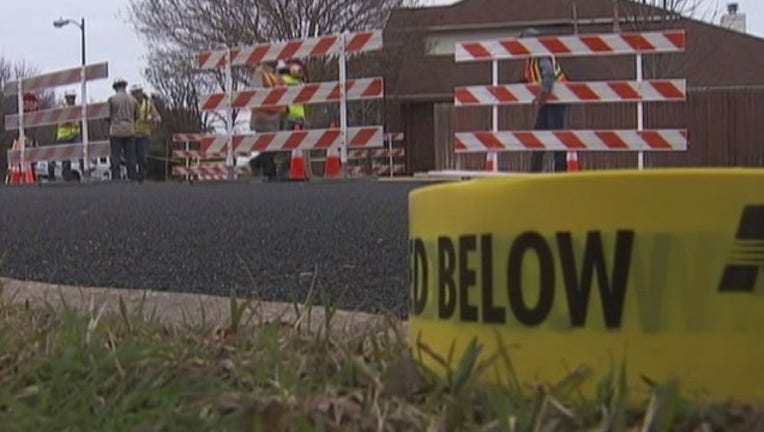 article
AUSTIN, Texas - Williamson County workers are exploring an air pocket that was found while drilling for core samples around the entrance of Cambria Drive. 
Crews first drilled down to reopen the hole then sent a camera down the hole to try and obtain an image. 
The hole is approximately 20 feet away from the cave entrance to the north toward Ephraim Road.
Tuesday exploration in the chamber took place approximately 20 feet below street level and has a gap around nine feet to the floor.
Explores are working to determine if the chamber is connected to the cave. 
They're extracting material from the area in order to get a better a view of the chamber so they can determine if the chamber is in fact part of the cave. 
This week into early next week, Williamson County officials anticipate having results regarding the strength of the material around and above the cave. The information will be used by structural engineers to assist with their report. 
Williamson County is working with the Texas Commission on Environmental Quality to choose the best plan for the community.
Cambria Drive will remain closed during that time until work is completed and it is safe to reopen.