'Prison saved my life': Man set to spend life in prison for 8 DWI convictions
AUSTIN, Texas - Several people from Central Texas are set to spend life in prison for driving while intoxicated. They didn't hurt or kill anyone, but have more than five DWI convictions.
A representative with Mother's Against Drunk Driving said when people have that many convictions, it's just a matter of time until they hurt someone. Meanwhile, a criminal defense attorney said the prison beds should be used for violent criminals.
Country and western musician, Gary Gibbs, lived the life of traveling and late nights at the bar to try to make it big.
"I had a recording contract and my manager from Nashville flew in, and we were getting ready to sign it and this voice said, don't sign that contract, you're going over the edge, there's no coming back, so that night I walked away," Gibbs said.
The lifestyle filled with temptation to drink, was too much for Gibbs.
"For me, it would have been a trap. I would have drank myself to death," Gibbs said.
Gibbs was an alcoholic.
"I would get out of bed and have to have a drink because I had to have it to function after a while," Gibbs said.
In 1988, his problem became worse.
"Then I started drinking more heavily and everything else," Gibbs said.
He said his relationship was failing, and his son was sick in the hospital.
"When I turned 32 is when I started getting DWI. I did every year after I split up with my second wife and just didn't have any cares about life too much anymore after that," Gibbs said, "You don't have any ambitions anymore, you lose your inhibitions, you lose your sight, so you go back to the only think you know and when you go back, the only thing you know, that's usually the bottle."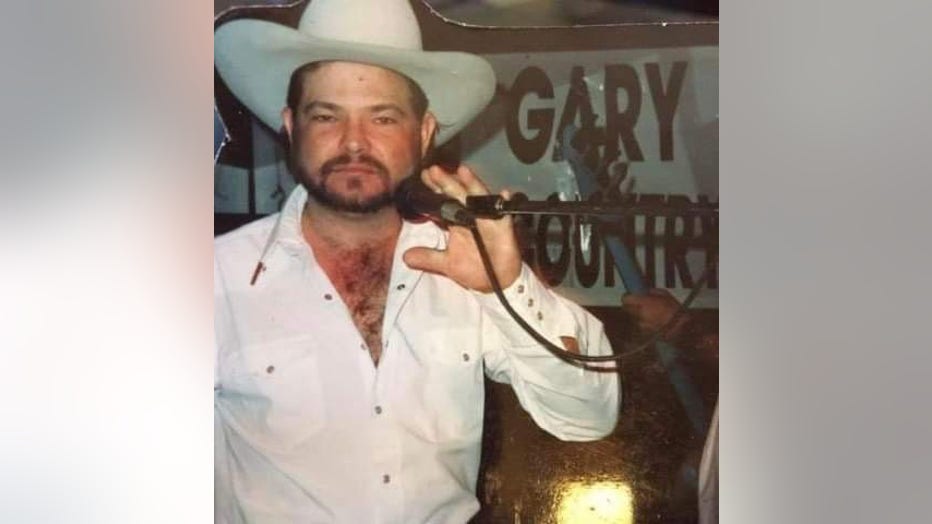 Gibbs racked up 8 DWI convictions and in 2004, he was sentenced to life in prison.
"What did alcohol cost you?" FOX 7's Crime Watch Reporter Meredith Aldis asked.
"My life. Pretty much my life," Gibbs responded.
Gibbs said prison saved his life, though.
"Had I not been here, I would have been dead a long time ago, I'm sure," Gibbs said.
He had to stop drinking and said he found God.
"I'd never put all my heart in anything except music, so He had become greater than my first love and my first love was music," Gibbs said.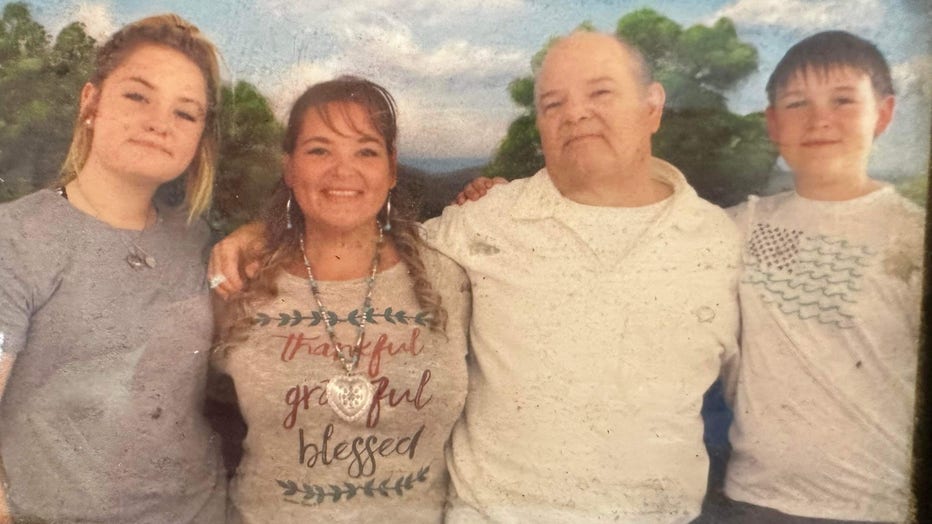 Gary Gibbs with his family
Using his talents, Gibbs said he hopes to help others in prison who may be dealing with alcoholism.
"You don't even know where to turn and so hopefully I can help somebody in here and not have to go through all of that if they're here for the first time, or they're here for two years or whatever. Plant some seeds, tell them to go to a church," Gibbs said.
Gibbs is eligible for parole in December 2033, he'll be 77 years old.
"There is a heaven and there is a place that we're all going to be going and what God has for us is perfect, it's exact. This man is not going to spend any more time than what he was supposed to do in prison," Gibbs said.