Record heroin bust in East Austin, street value more than $1 million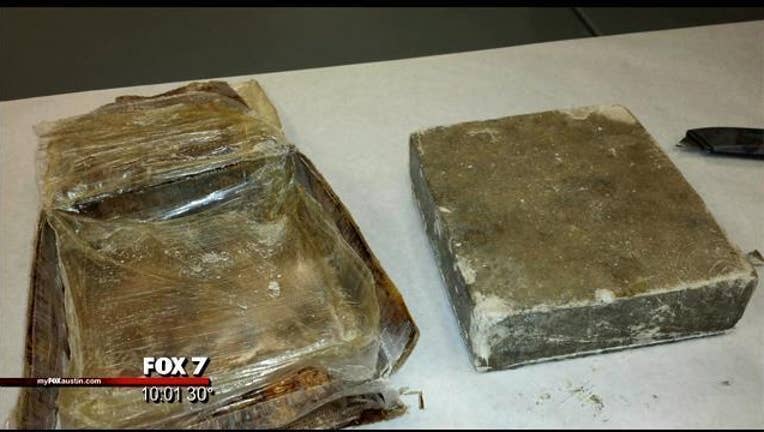 article
AUSTIN, Texas - Two record heroin busts were made recently right here in Central Texas.
According to the drug enforcement agency, higher, refined Mexican heroin is becoming more and more of a problem and more available.
Inside one of these apartment units in East Austin was the "motherload" of heroin.
13.2 pounds was found in an apartment unit in East Austin. It's street value is well over $1 million.
Austin police made the bust in September.
"We were targeting some specific information we had on some Austin local gang members from local gang affiliates that were working in conjunction with Mexican drug cartels to distribute heroin specifically."
Officers identified Juan Antonio Segovia and Mitchel Jamieson Allen as the main suppliers. Officers say the two were using a unit at the mission hill apartments as a stash house.
Sgt. Robert Hawkins says the largest seizure in his tenure as a narcotics officer was four pounds. He called the find of 13 pounds massive in comparison.
"Based on the information we have from some of the consumers and from some of our sources, it is extremely potent of a high quality."
The Williamson County Sheriff's Office recently had a record heroin bust of its own.
On January 28th, deputies stopped David Mejia-Curiel for a defective brake light on I-35. During the traffic stop, deputies say a K-9 alerted to heroin hidden under the dash. The total weight was 7.1 pounds.
Mejia-Curiel told deputies he obtained the heroin in Mexico and was in route to Chicago.
Back in Austin, heroin was not on the radar.
According to the DEA, higher refined Mexican heroin is in higher demand than in years past and therefore, Mexican cartels are making it more available.
According to a spokesperson with the agency, the increase is due to prescription drug abuse and addiction. Opiod derived prescription drugs are more abused than all others except marijuana.
Recent changes in the law have made the prescription drugs harder to get, particularly hydrocodone, consequently its making heroin cheaper and a more available alternative.
Just as heroin demand is increasing, so are overdoses.
According to the centers for desease control, deaths involving heroin went up 39 percent from 2012-2013. The largest increase of all drug categories.
That's 5,927 people in 2012 and 8,260 in 2013.
In 2009, five people overdosed on heroin in one week in Travis County prompting Austin police to carry out a drug sweep that resulted in the arrests of eight suspected dealers.
Could we see a reoccurrence? Sgt. Hawkins says it's possible.
"I've been a police officer for 20 years and I don't if we've ever had an absence of heroin overdoses. It's just the nature of the beast if you indulge in that substance unfortunately there's a danger of overdose, you don't know how pure it is unless you chemically analyze it prior to ingesting it there's know way to know the potency level and therefore if it goes above your body's threshold to handle it, you're gonna go into cardiac arrest and possibly die. "
What his officers found in East Austin, he says, was nothing to fool with.