Dallas ISD sends home Winnie the Pooh-themed school shooting book to young students
DALLAS - Dallas ISD apologized to some parents for not warning them about or explaining a book sent home with young students.
It's a Winnie the Pooh-themed book where the characters detail what to do when there is an active shooter at school.
One Dallas mother says the picture book on what to do during an active shooter came home in her son's backpack without warning and without instructions. Her son was excited to read the book, but the mother quickly became emotional. 
Dallas ISD ended up apologizing the book wasn't sent home with any context. 
Mother Cindy Campos calls a children's book Dallas ISD sent home to her two elementary boys tone deaf. 
"It's sad that we are normalizing it with a Winnie the Pooh book," she said.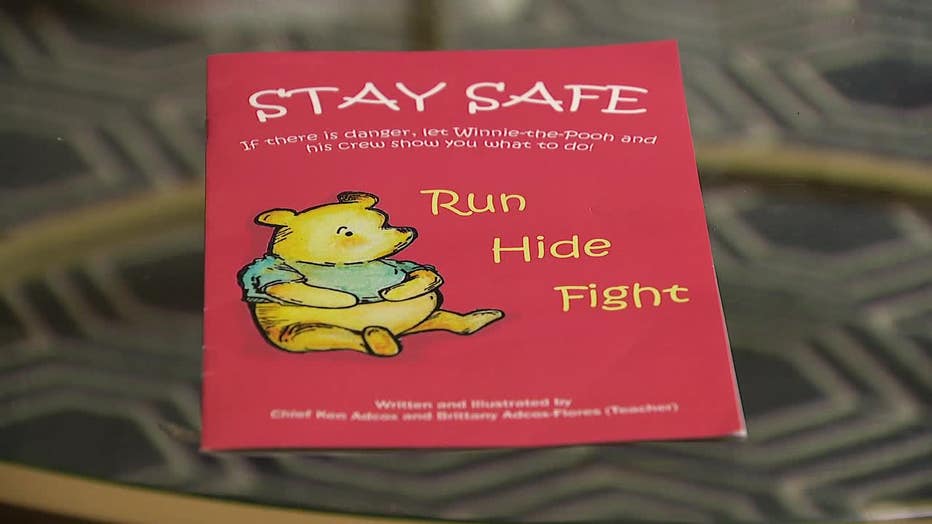 The picture book is titled "Stay Safe: Run, Hide, Fight" while using Winnie the Pooh characters outlining what to do if there is an active shooter on campus. 
Campos says her son's school, Leslie A. Stemmons Elementary, hands out take-home books frequently, but this one from last week caught her off guard, starting with the first page. 
"'You are braver than you believe, stronger than you seem and smarter than you think,'" she read from the book. "It's just a gut punch where you know where this is going to go."
Campos immediately became emotional and says her son, Bowie, became confused. 
The two read "Run like a rabbit, hide like pooh and fight like Kanga and Roo do."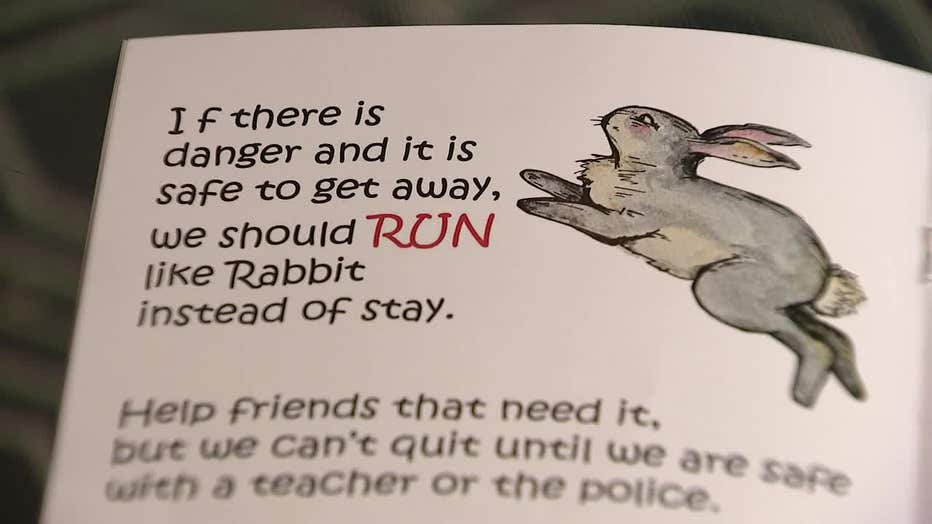 The page where Pooh is hiding in a honey pot says "If danger is near, do not fear. Hide like Pooh does until the police appear."
Campos says especially after Uvalde she's had conversations with her kids on what to do during an active shooter. But she also feels it's insensitive to send the book home around the one-year anniversary when a gunman killed 19 children and 2 teachers.
"We are not going to make active shooter drills cute," she said.
Campos doesn't blame her son's teachers but still wanted answers. 
FOX 4 reached out to the district Friday. 
Dallas ISD responded with a statement: "Recently, a booklet was sent home so parents could discuss with their children how to stay safe in such cases. Unfortunately, we did not provide parents any guide or context. We apologize for the confusion and are thankful to parents who reached out to assist us in being better partners." 
"They did it. And it was just so weird. It came with no instructions," Campos said.
Dallas ISD went on to say it works hard every day to prevent school shooters and to also conducts active shooter drills.
"It really feels like we are not supposed to do anything, and we should accept it. No, we need to learn about active shooter the right way. Not this way."
Campos says she posted her concern on an Oak Cliff parents page where other parents were also concerned. She says there were other DISD schools who received the book but isn't aware of any other Texas districts distributing the books.