Dallas police officer tests positive for COVID-19 coronavirus
DALLAS - A Dallas police officer has tested positive for COVID-19 coronavirus, department officials said Thursday. It's the first case in the Dallas police force.
Officials said the officer has been isolated and "is currently doing well." The officer worked in the Northeast Patrol.
Three other officers who worked in close contact are under quarantine as a precaution.
RELATED: Coronavirus coverage
"We know that some of our officers will contract the virus," the department said in a statement. "DPD is prepared to address the issue with sound medical advice from our experts as well as a contingency plan to maintain operations to keep the community safe."
The officer who tested positive for the novel virus is not hospitalized. Instead, he is self-isolating at home, according to DPD.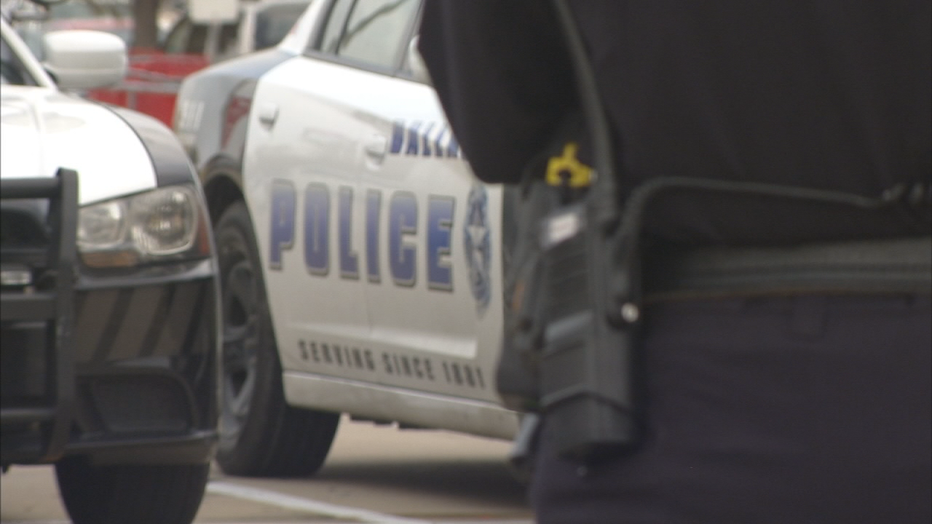 A city contractor has begun sanitizing the Northeast Patrol building as a result of the positive case.
After the announcement, the Dallas Police Department issued new requirements for visitors. Everyone who enters the department's headquarters must now be screened.
The Dallas Police headquarters has new rules that keep the facility open for business but is asking that all business that can be done online happen online.
Charley Wilkison, the executive director of the Combined Law Enforcement Associations of Texas, says each police department in Texas is handling this with their own protocols.
"It's a pandemic. So anything that you would be concerned about for your children, your family and regular coworkers, you've got to apply that times 100 for law enforcement officers," he said. "They're going to be communicating and coming into contact with a lot of people."
Wilkison is familiar with the case in Dallas and cannot share specifics, but he kept alluding to the fact that people can have coronavirus and not have symptoms and how important it is to know that and act with precaution.
Police said they have issued 3,200 bottles of hand sanitizer and 6,000 boxes of gloves. The department said it has also distributed cleaning products for squad cars.
RELATED LINKS: 
Track Texas coronavirus cases by county with this interactive map
Gov. Abbott executive order closes all dine-in restaurants, bars, gyms, schools in Texas
First death from coronavirus in Dallas County along with 19 new COVID-19 cases
Dallas County announces stricter social restrictions, temporarily halts evictions