Despite big box office numbers, controversy surrounding "American Sniper" continues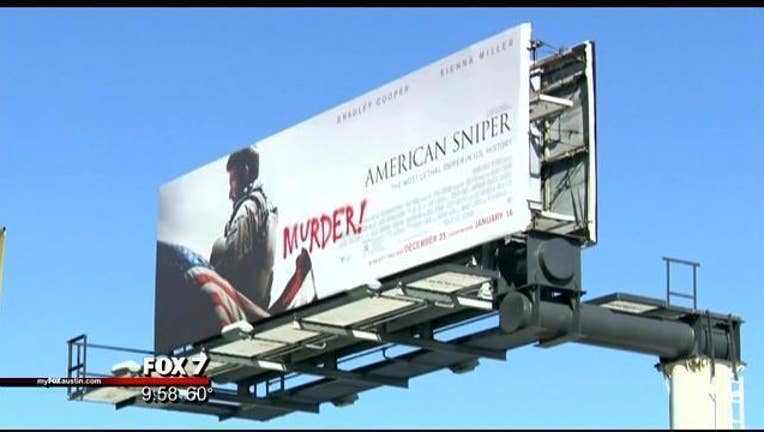 article
"American Sniper" raked in $103 million dollars over the holiday weekend. The film has six Oscar nominations. It is a widely popular film and any criticism is now inciting major internet backlash.
People all across the country are going to the theater to watch "American Sniper." It's the story of Chris Kyle--U.S. Navy Seal and deadliest sniper in U.S. history. They are leaving the theater full of emotion.
"Very somber. A lot of silence. A lot of reverence to what people had just seen," said Ian Adame.
"I just have a lot of respect for the people who go out there and do their job and try really hard to protect our country," Grace Jared.
On Sunday filmmaker Michael Moore tweeted, "My uncle killed by sniper in WW2. We were taught snipers were cowards. Will shoot u in the back. Snipers aren't heroes. And invaders r worse."
Those words ignited a controversy with the masses taking to social media to show their support for Kyle.
Moore later clarified his tweet to say he made no mention of "American Sniper." and praised Bradley Cooper for his portrayal of Kyle.
Moore clarifies tweet: https://www.facebook.com/mmflint/posts/10152557712861857
Actor Seth Rogan was viewed as being critical for one of his tweets, but defended his comment saying he too liked the movie.
"The people who are saying snipers are cowards for not going out on the field. That's not right. It takes a lot to do that kind of thing," said Ashley Osorio.
On Tuesday, the word "murder" was found spray-painted on a billboard in Los Angeles.
This is what you had to say about it on our Myfoxaustin Facebook page:
Raidel Perez wrote, "Sometimes you have to fight fire with fire but either way you don't kill hundreds of people unless you enjoy killing which he obviously did. How else do you shoot 200 people."
Josh Santamaria Barrett said, "Let's make this clear. He killed people trying to kill his brothers. He killed people who otherwise would've killed more of your sons, daughters, mothers, fathers, uncles, aunts, cousins…etc. He killed people who were already willing to die for their cause. I thank him and all the other military men and women serving to protect us."
Cheryl Canada said, "And yet Brave American Men and Women of our Armed Services fought for that idiot who wrote "Murder!" to be able to have their Freedom of Speech. Ironic isn't it."
Join in on the conversation: https://www.facebook.com/myfoxaustin