State Fair of Texas Discounts & Deals: Save money on admission
DALLAS - The State Fair of Texas opens on Friday. Before you go, consumer reporter Steve Noviello shows you ways to save money every day of the week.
The fair offers lots of discounts and deals for people who want to visit without breaking the bank. The biggest include discounts for large groups and season pass deals.
RELATED: State Fair of Texas to reopen this week with COVID-19 protocols in place
On opening day, you can also bring two jars of peanut butter for the North Texas Food Bank and get in for just $10.
After that, buy your fair tickets in advance at your local Kroger store and get $3 off premium one-day admission or $5 off a season pass.
McDonalds has coupons on their tray liners which will save you up to $7 on admission.
And all active and retired military and veterans can save up to $7 off admission with a valid military ID. Their spouses and minor children can also save with a military spouse ID.
First responders get up to $7 off and get up to three discounted tickets for their family with a valid ID.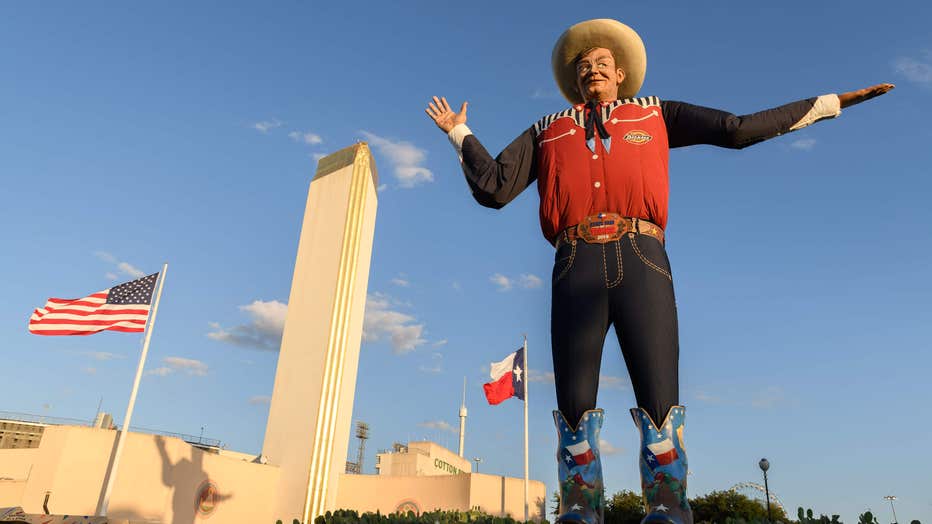 RELATED: Maskless Big Tex returns to his spot at State Fair of Texas
Every night of the week, you can get into the fair after 5 p.m. and pay the kids' price for admission that day, no matter your age.
On Wednesdays, bring five canned food items for the North Texas Food Bank and get in for only $5.
Every Thursday, all senior citizens 60 and older get into the fair for just $5.
The Dr. Pepper value days are every Tuesday and Thursday. Admission is $10 for those who sign up to be a Big Tex Insider.
Finally, you'll save money just by visiting the fair Monday through Thursday. Regular adult admission is only $15 during the week compared $25 on the weekends.
RELATED: Deep Fried Seafood Gumbo Balls, The Armadillo win 2021's Big Tex Choice Awards