District 4 recount results in Greg Casar's favor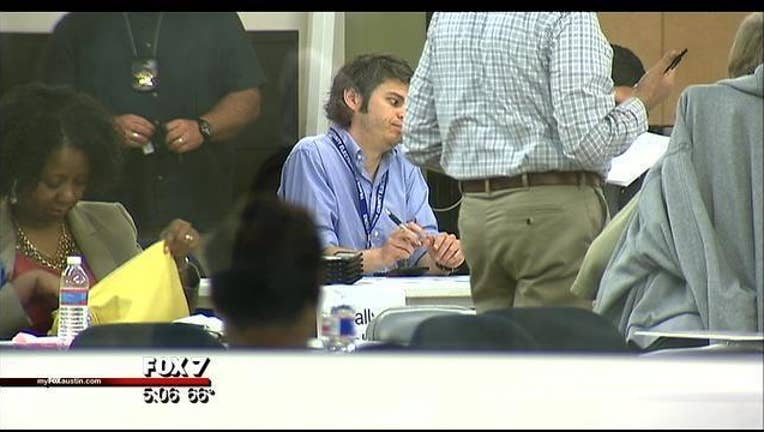 article
AUSTIN, Texas - The new Austin city council is being sworn Tuesday evening but the day began with one district race still unresolved.
The re-count for the District 4 seat started around noon.
Five three person teams were brought in to do the recount of the District 4 runoff results.
Laura Pressley, who lost the December 16th race to Greg Casar by nearly 30-percent, wanted a second look.
A delay was caused when Pressley wanted to be on hand as electronic date from voting machines was printed out. The process had already been done before she arrived to save time and the request caught Travis County Elections Clerk Dana DeBeauvoir by surprise.
"Well it did, but ion the other hand she is entitled to watch every step in the process, and my efforts to be helpful, if she dont want that than that is perfectly fine, she gets to call the shots today," DeBeauvoir told FOX 7's Rudy Koski.
Casar, who was also on hand for the recount, took the delay in-stride.
"You know everybody deserves a right to a fair and due process, and I understand this is the process and I'm just glad we are getting it done before inauguration this evening," he said.
The runoff between Pressley and Casar determines would represent a large section of east Austin.
To make the voting process more convenient Travis County allows residents to vote at any polling place.
To count all the district 4 ballots requires a review of 135 polling places in the city.
That made the hand recount expensive and Pressley had to pay almost $14,000 to file her petition.
She claims there were inconsistencies with the vote, suggesting some mail-in ballots could have been counted twice.
She also wants a review of the early voting numbers.
DeBeauvoir took exception to the accusation of a faulty vote count and expects an apology.
"I think candidates, tend to throw around those heavy metal words, discrepancies, irregularities, without recognizing they are talking about 2,500 - 3000 people who have worked incredibly long hours, and incredibly hard to deliver the election, and I dont think candidates realize how heavy and powerful and insulting those words are," she said.
The city of austin says the re-count was in Casar's favor.