Dog jumps from overpass, survives 100 ft. fall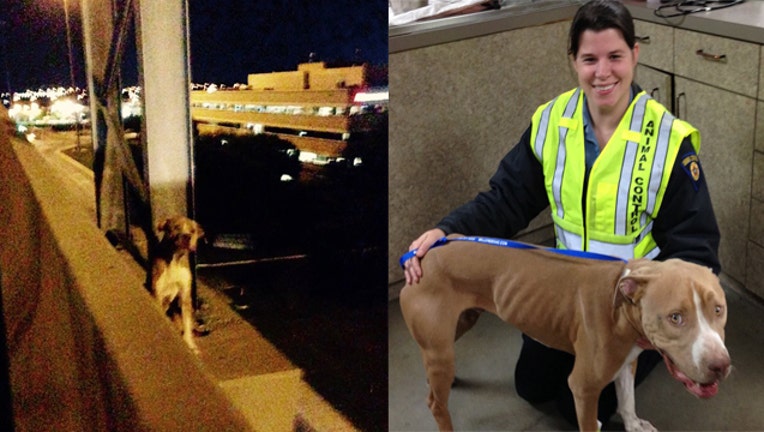 According to the Round Rock Police Department, a rescued dog named "Bundy" was reunited with his owners days after surviving an almost 100-foot high jump from an overpass on SH 45 Friday night.
Police said animal control and fire personnel responded to a call of a scared dog sitting on small concrete slab on the toll road. According to authorities, the dog appeared to be scared and was showing signs of aggression toward anyone that approached him. 
After multiple attempts to bring the dog to safety, authorities said Bundy jumped from the slab, over the overpass, and onto Louis Henna Blvd., a near 100-foot drop. Bundy then ran to a nearby parking lot.
Animal control was soon able to rescue Bundy and took him to the Emergency Pet Care of Round Rock where he was evaluated for injuries.
To the surprise of many, Bundy suffered no broken bones or internal bleeding. He was given pain medication to help with bruising and soreness.
It was discovered that Bundy did have a microchip and his owners, from Pflugerville, were contacted and picked him up at the Williamson County Regional Animal Shelter.
Bundy's owners said that he had been missing since Halloween.