Dog rescue brings pet oxygen mask replacement to forefront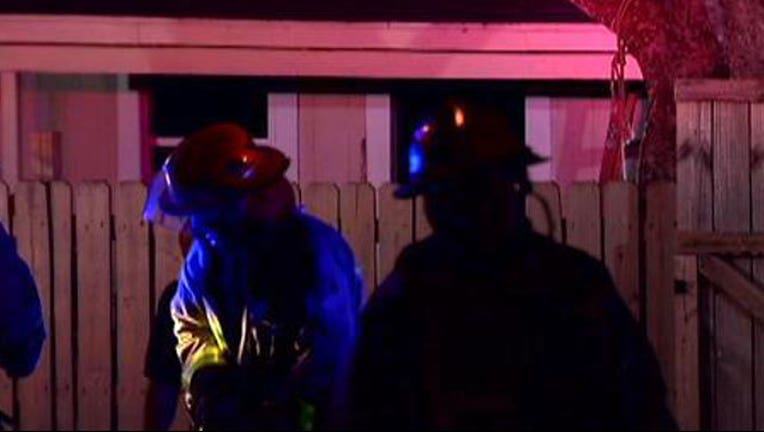 article
The Austin Fire Department saves a dog from an early morning blaze. Firefighters say the rescue brings to light the need for equipment to safely rescue animals.
A house fire that erupted early Saturday morning on Middle Fiskville Road had a plan to demolish all in its path.
"Neighbors heard popping sounds and looked out and saw the neighbor's house was on fire," said Palmer Buck, Division Chief, Austin Fire Department.
Nobody was home, except for the resident's dog.
"Crews did go in and find a large Rottweiler unconscious, barely breathing," said Buck.
Firefighters were able to revive the pet, thanks to one tool they say they desperately need more of, pet masks.
"They've reached the end of their useful life and we need to replace them but it's not something the city has the budget for," said Buck.
AFD's spouses auxiliary opened a Crowd Rise campaign titled "Saving Austin's Best Friends." it's all an effort to raise money to get more masks.
"We're a pet friendly city in Austin," said Buck.
AFD says the number of rescues can speak for themselves.
"We had a cat saved about three days ago. These pet masks are very effective," said Buck.
Buck also says past resuscitations without the masks have been difficult.
"Mouth to snout was never very comfortable. We had some of our firefighters do that but since we've had them, we do use them on a regular basis," said Buck.
The campaign so far has raised just over $2,000.The auxiliary has a $5,000 goal in mind. It's an effort they believe can truly make sure Austin's best friends are not forgotten. You can donate on the funding website: https://www.crowdrise.com/SavingAustinsBestFriends/fundraiser/local975aux