Dog rescued, reunited with owner after fire on Guadalupe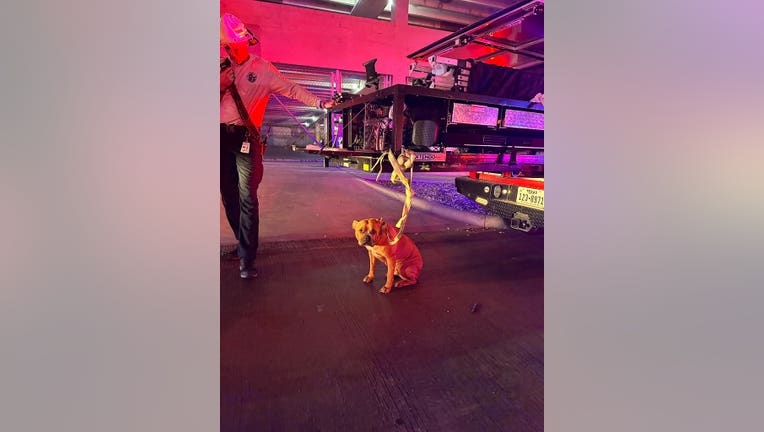 article
AUSTIN, Texas - Austin firefighters rescued a dog from a structure fire in Central Austin.
The fire started in a building on Guadalupe near 18th Street just after 6 p.m. Monday.
Initial reports were of smoke and flames from a third story with a possible person inside.
Austin firefighters reunite dog with owner after structure fire on Guadalupe. (Austin Fire Department)
Firefighters conducted a primary search and rescued a dog, but did not find a person inside the building.
AFD reunited the dog and its owner at the scene.
Crews stayed after the fire was out to ventilate the building and check for extension of the fire.
Still no word on what caused it.
Fire investigators continue to search for cause of structure fire on Guadalupe. (Austin Fire Department)