Domino's launches 'emergency pizza' program: Free pizza when needed
Domino's is now giving customers the opportunity to take part in a new "emergency pizza" program for those times when it's most "needed."
The Domino's "Emergency Pizza" program offers customers a free medium two-topping pizza that can be used whenever they deem necessary.
"Perhaps you burned dinner, the power went out or maybe your in-laws just dropped in without notice — whatever your emergency situation, Domino's believes a free pizza can make anything better," Kate Trumbull, Domino's senior vice president and chief brand officer, shared in a recent press release.
DOMINO'S, UBER PARTNER ON PIZZA ORDERING, DELIVERIES
"Why did we launch Domino's Emergency Pizza? With so much uncertainty in everyday life, we believe everyone needs a pizza pick-me-up at some point," she also said.
"The hardest part may just be deciding when to use your Emergency Pizza!"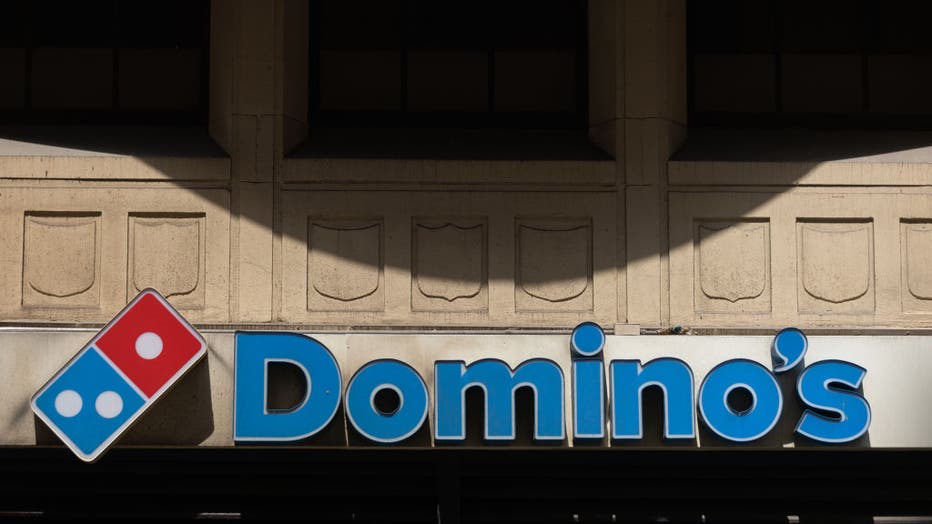 A Domino's restaurant in New York, US, on Sunday, July 2, 2023. Domino's Pizza Inc. is scheduled to release earnings figures on July 24. Photographer: Jeenah Moon/Bloomberg via Getty Images
Those who are interested in taking part in the program can qualify by placing a delivery order online of $7.99 or more. 
They will automatically earn their own emergency pizza, the release indicated.
In order to redeem the prize, customers must join Domino's new loyalty program, which offers exclusive, member-only deals.
DOMINO'S IS ELECTRIFYING DELIVERIES WITH HUNDREDS OF CHEVROLET BOLTS
Customers then may claim their free pizza within 30 days of the initial online carryout order.
Domino's fans can take part in the program from now up until Feb. 11, 2024.
This opportunity may not be redeemable on Oct. 31, Dec. 31 or Feb. 11, as noted on the Domino's press release.
In 2022, Dominos' global retail sales surpassed $17.5 billion, with nearly $8.7 billion worth in the U.S. and $8.8 billion internationally, according to the press release.
The pizza company had sales surpassing $4.2 billion in the second quarter of 2023 — $2.1 billion in both America and abroad.
GET FOX BUSINESS ON THE GO BY CLICKING HERE
The global pizza retailer "ranks among the world's top public restaurant brands with a global enterprise of more than 20,000 stores in over 90 markets," Domino's press release noted.
This past year, Domino's launched a new delivery technology.
It allows customers to receive a delivery at nearly any location or if in need of an emergency order.
Read more of this story from FOX Business.