Downtown Austin Alliance working to solve Austin's parking woes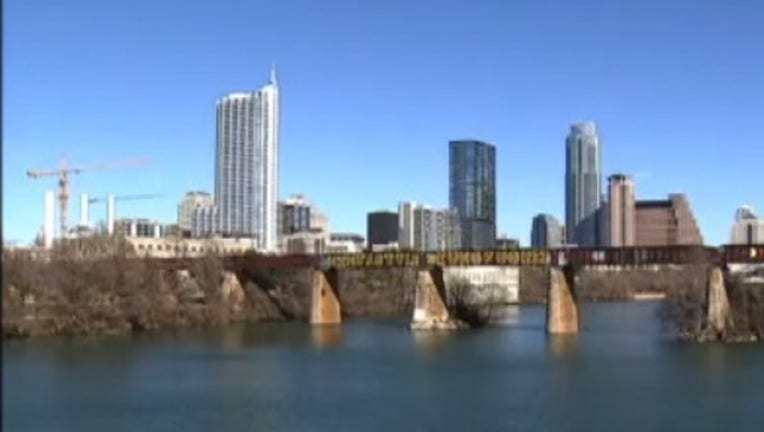 article
Those who work or visit the downtown Austin area have probably experienced parking troubles.
The Downtown Austin Alliance has been studying the parking issue for the past six months to find solutions for those who experience that daily struggle.
"I'm here to talk about parking in downtown Austin, perhaps the only topic more controversial than the national elections," said Jeff Tumlin works with a consulting firm that is helping the Downtown Austin Alliance come up with solutions to parking challenges.
"Parking is an issue downtown. There's no doubt about it. Nobody would deny it," said Susan Morgan who lives on Rainey Street. 
Tumlin's team estimates there are 71,500 parking spaces in downtown Austin and about 20,000 of them are not being used during peak hours.
               
"So our challenge in Austin is not our need to create more parking supply, but how to help motorists find those empty spaces and get access to the spaces that already exist," said Tumlin. 
Some suggestions Tumlin has are using technology, making more garages available and changing prices at parking garages and meters.
"It's a pain to find a parking space here oftentimes. Even I, who knows the data, still have a hard time finding a parking space when and where I need it," said Tumlin.  
When drivers have to circle the block to find a spot, it also creates more traffic congestion. That's why some say creating more free parking options would help with both issues.
"I don't think they ought to build any buildings without any parking lots," said Morgan. 
A developer working on a 132 unit apartment building at the corner of 8th Street and Congress Avenue says he chose not to include any parking for residents.
"For people in an urban setting like this that live and work downtown, don't have a car, why would we build more parking that they're not going to use?" said Brad Nelsen who is developing the 721 Project. 
The Downtown Austin Alliance said about one in five downtown residents walk to work. What they still need to figure out is where the other four will keep their cars.
The Downtown Austin Alliance will hold a public meeting in the spring before bringing their proposals to the City of Austin Transportation Department.