DPS trooper delivers baby during traffic stop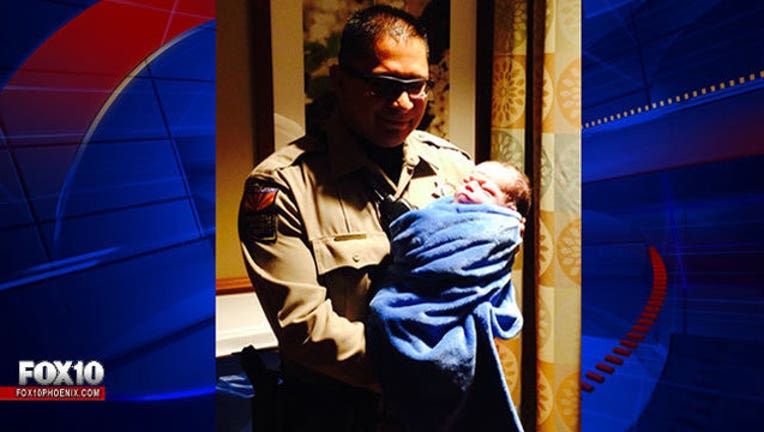 article
BISBEE, Ariz. (KSAZ) - An Arizona Department of Public Safety trooper helped deliver a baby during a traffic stop last weekend.
DPS tells Fox 10 that Trooper Miguel Rincon was conducting a traffic stop on State Route 80 at mile post 336 when another car pulled behind him and a woman got out of her car and told the trooper that her granddaughter, Courtney Benavidez, was in labor.
Trooper Rincon noticed the baby had already begun to crown, so he immediately requested medics. While waiting for the medics to arrive, Trooper Rincon grabbed gloves and blankets from his patrol and when he went to go to Benavidez's car, he discovered the baby had already been born.
Rincon wrapped the baby in a blanket and cared for him until medics arrived.
Benavidez and her baby were taken to a local hospital.
DPS says both Benavidez and her baby are now at home and are doing excellent.