Duchess of York's former assistant found unrecognizable in Dallas apartment, husband charged with murder
DALLAS - Jenean Chapman's body was unrecognizable to her family prior to her funeral. Now, newly released police documents reveal what led police to her husband's arrest miles away.
The 46-year-old Chapman meant the world to her sister, Crystal Marshall.
"My sister was a beacon of light for me," Marshall said.
Now we are learning more about Chapman's estranged husband, 48-year-old James Michael Patrick, who is charged in her murder.
"Just seemed like the relationship just wasn't stable," Marshall recalled.
According to a newly-obtained arrest affidavit, Chapman took time off of work for "domestic issues" on Sept. 20.
Then, her work did not hear from her for five days. Her HR manager called police for a welfare check.
Police discovered Chapman's body on her bed in an apartment complex off Elm Street in Downtown Dallas.
In the affidavit, police say that there was a large amount of blood in the apartment and that a nightstand and lamp had been knocked over.
Police stated that Chapman had obvious injuries to her neck, face and body, according to the report.
Chapman's family said her body was unrecognizable.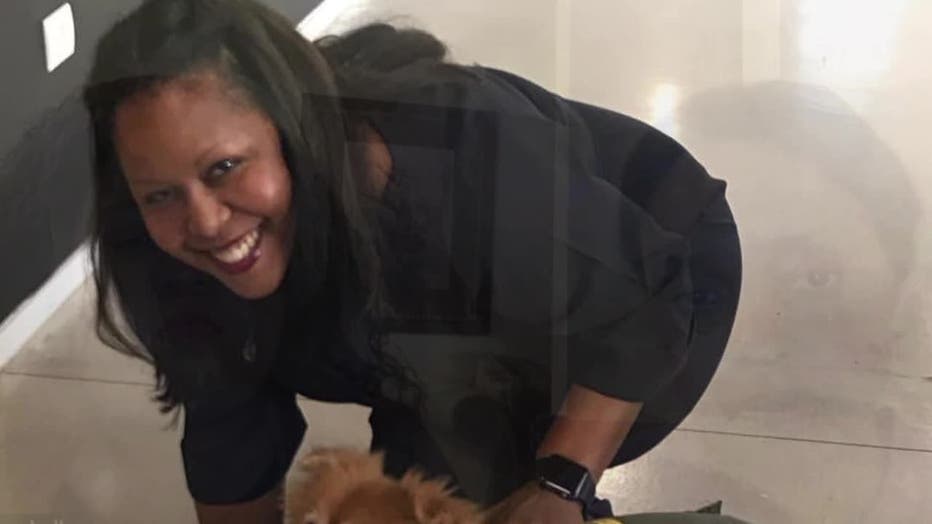 "It's hard to wrap our brains around the fact that she's dead because it's like, it didn't look like her," said Marshall.
According to the affidavit, police interviewed one of Chapman's sisters who claimed, "[Patrick] choked [Chapman] unconscious in a recent fight."
"Don't take anything lightly at all," Marshall warned.
It's unclear how many days Chapman's body was left in the apartment.
According to the affidavit, the day police found her body Patrick was admitted to a hospital in Austin for "treatment to an adverse reaction to an unknown substance" he took.
During his examination, a doctor observed a bloody, black fingernail on Patrick.
When asked how the injury occurred, Patrick said, "I got in a fight with my wife."
"My sister was a classic domestically abused woman," said Marshall.
After college, Chapman spent time working as a personal assistant to Sarah Ferguson, the Duchess of York.
Ferguson posted on Instagram that she's shocked and saddened of Chapman's murder.
She says she's making a donation to support Chapman's family.
Patrick has been charged with Chapman's murder. He is being held on $1 million bond.
If you or someone you know is in an abuse relationship you can call the National Domestic Violence Hotline (1-800-799-7233) for help.