Dying Vietnam vet asks for final meeting with beloved horses outside hospital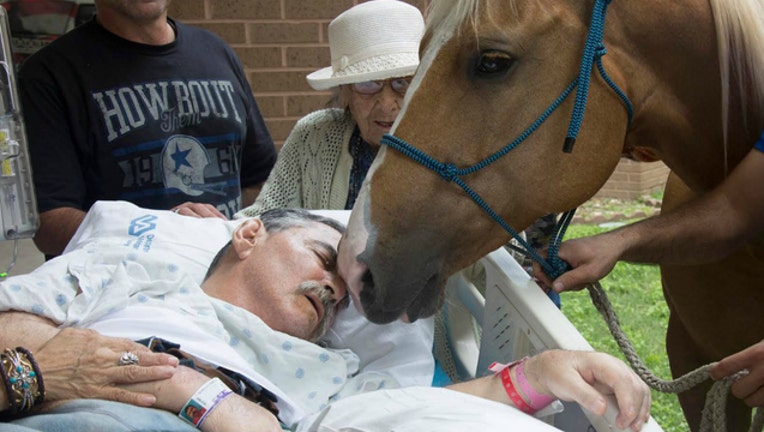 article
Vietnam veteran Roberto Gonzalez's final wish was granted Saturday when he was reunited with his beloved horses -- Ringo and Sugar -- outside of a Texas VA hospital.
Gonzalez, of Premont, Texas, who was shot and paralyzed during the war, was wheeled outside the front doors of Audie Murphy Veterans Hospital in San Antonio where he was greeted by the horses he had raised for decades, mySA.com reported. Gonzalez, who was one of the hospital's first patients when it opened in 1974, had asked his family to see his horses one last time. The family passed along the request to hospital staff who gladly obliged. Ringo and Sugar then made the 150-mile trip to the hospital to see him.
"Horses are his life," his wife, Rosario Gonzalez, told KABB. "We've been training and raising horses for 30, 40 years."
The South Texas Veterans Health Care System posted a photo of the meeting on its Facebook page on Sunday, calling Gonzalez a great American and identifying him as one of the first patients at the hospital.