Austin gas station shooting: Longtime customers come to defense of employee charged with murder
AUSTIN, Texas - Longtime customers at an East Austin gas station are coming to the defense of a young employee charged with murder. Police say 25-year-old Yaseen Naz shot and killed a man following an altercation at that store over the weekend.
"Disbelief. I mean, complete disbelief," said customer Jalon Spence.
Customers who frequent the family-owned Shell gas station at the corner of East Martin Luther King Jr. Boulevard and Springdale Road can't say enough good things about 25-year-old employee Yaseen Naz.
"Always in a good mood. Generous, respectful. Just a fun guy," said Cortney Sherman, a distributor who works with the store.
"Every time I come here, he makes me laugh. I make him laugh like we have. That's my boy," said regular customer Vetrice Smith.
They're stunned to hear Naz is charged with first-degree murder after police say he shot and killed Marquis Demps, 42, outside the store late Saturday night.
"He would never do anything like that unless, you know, something had to go down," said Jojo, another regular customer.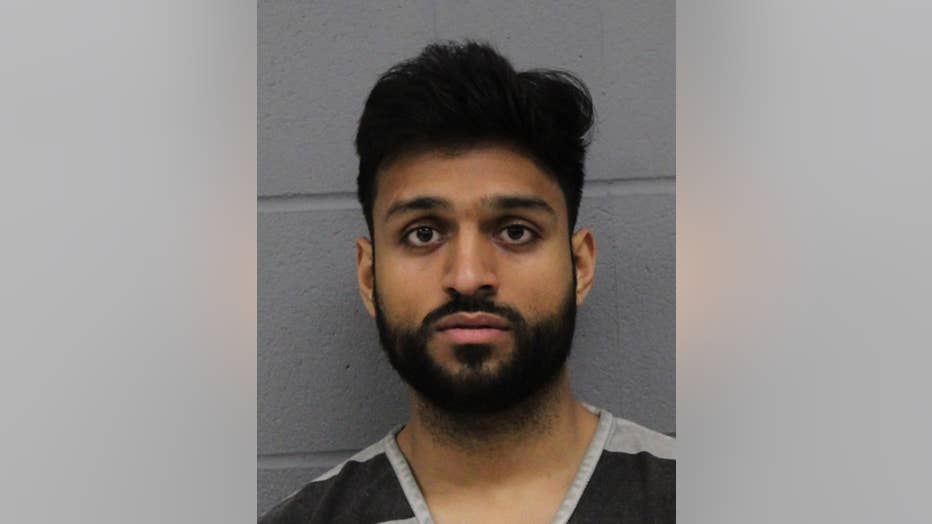 Yaseen Naz was arrested for murder and booked into the Travis County Jail. (Austin Police Department)
RELATED: East Austin Shell gas station employee arrested for murder: APD
According to court documents, Demps came into the store and caused a verbal disturbance that turned physical.
"There was some type of altercation happening inside the store, and that's what started everything," said Austin Police Officer Alexandra Parker early Sunday morning.
According to court documents, Naz told police Demps waved a knife at the workers, so Naz grabbed a gun, telling Demps to leave. Instead, court documents say surveillance video shows Demps trashing the store.
Naz's father showed FOX 7 the damaged merchandise and display cases in the store. He says Demps broke the glass at the counter and ripped out the computer and credit card machine.
"Sometimes it's the people that are humble that you know, bad people expect them not to do anything," said longtime customer Michael Dunn.
But police say Naz did do something. As Demps left, Naz followed him into the parking lot and shot him multiple times through his car window. Police specifically cited those circumstances in the murder warrant.
"He don't deserve that. He doesn't deserve first-degree murder," said Dunn. "I feel like it's in a way it's not self-defense, but it is self-defense."
Meanwhile, Marquis Demps' family is paying tribute to him on Facebook. Loved ones called him a "gentle giant" who loved his family deeply, and "lived by his actions." FOX 7 reached out to Demps' family, but had not heard back at the time of this story.
"It's a sad situation all the way around," said Dunn.
Customers say Naz and his family are full of love as well. Off camera, Naz's father told FOX 7 he's frustrated he hasn't seen the surveillance video because police removed the whole system, adding his son is a "good boy."
"There has to be more to the story. And I just hope and pray that whatever the story is, that it comes out," said Sherman.
Naz is being held at the Travis County Jail on $1 million bond. He's due in court Feb. 22. 
FOX 7 reached out to District Attorney Jose Garza's Office, but had not heard back at the time of this story.