Ed Sheeran surprises students at Middleton High School with free concert tickets, guitars
TAMPA, Fla. - Band students at Middleton High School are still reeling from a whirlwind of a weekend after music icon Ed Sheeran surprised the class Friday and gave away tickets to his sold-out show at Raymond James Stadium Saturday night.
"It was just an extremely amazing experience. Some of them said they had never been to a concert like that before," MHS Marching Tiger Band head drum major Torrey Williams said.
The MHS Marching Tiger Band members took it all in along with their teacher Abraham Tejeda.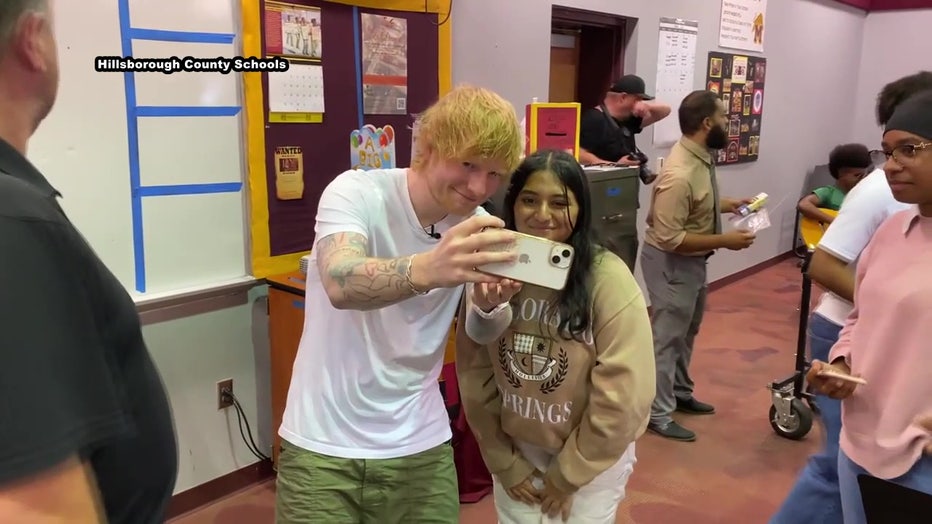 Ed Sheeran took selfies with the students. 
"I could just see the joy in their eyes, man. I mean, they sent me some pictures. It was a truly great experience. The concert was outstanding, and Ed Sheeran did an amazing job. I'm so glad that that was my first concert experience," Tejada said.
READ: Krewe of Scarlett Fortuna on a mission to spread the joy of reading across Tampa Bay
The students had been working hard to learn an Ed Sheeran song in class and were shocked when the musician showed up to their class on Friday.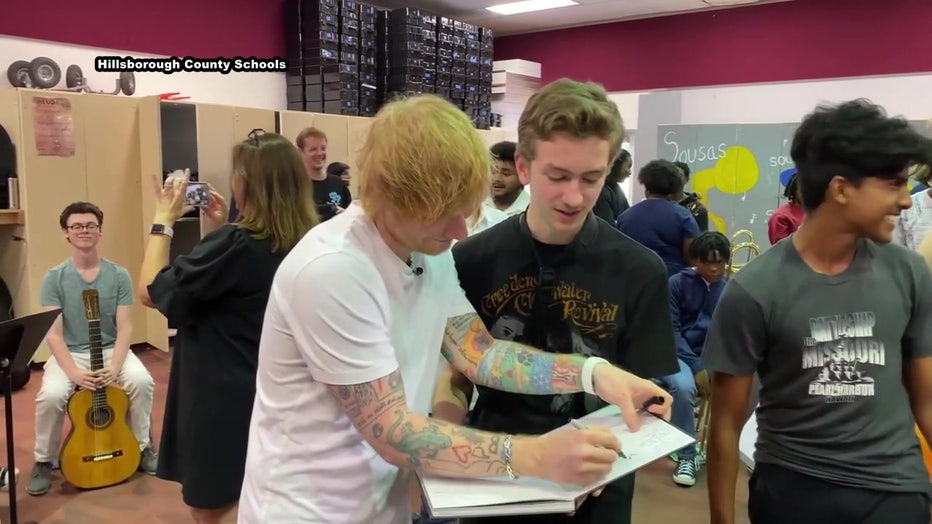 Ed Sheeran signed autographs for the students. 
"It was crazy. It was like it was surreal, really. He just appeared, and it was really just like a moment that I'll never forget," Williams shared.
Some students were brought to tears as he sang some of his hit songs. He also donated several guitars to the music department, signed autographs, took selfies, and left a lasting impression on many students.
READ: New breed of termites invading South Tampa
"We've been that band that everyone's looked down to because we've been a smaller band. Before this year, we only had ten people, and now we have 60 this year, so to get blessed after so much hard work all year long by seeing Ed Sheeran and someone who is a star not just in this country it's just a huge blessing," Williams said.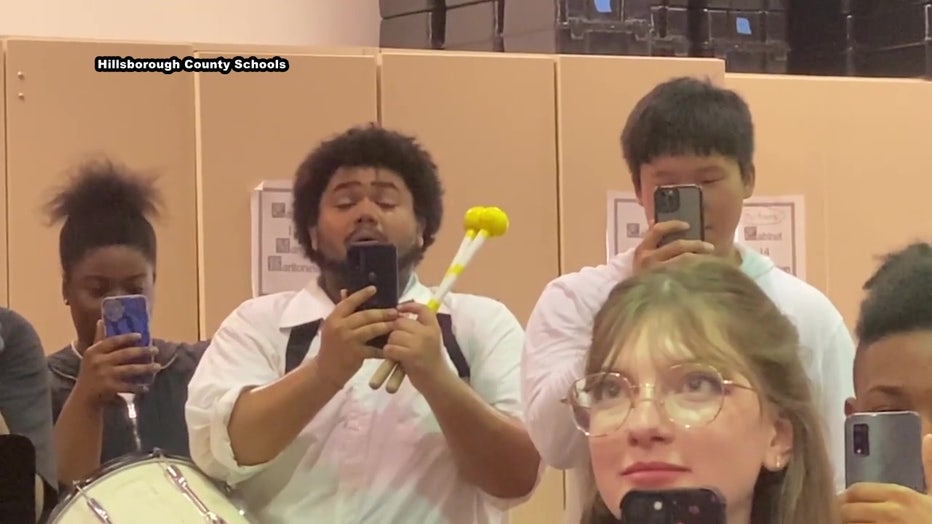 Ed Sheeran gave the students free concert tickets and guitars. 
Tejada says it's an experience they will never forget.
"To end our year that way, I mean, we had a battle of the bands about two weeks ago, and we were selling ourselves, and man, what a great way to end the year, but having Ed Sheeran come into our classroom and playing for those kids and offering them tickets to the concert was literally a lifetime opportunity that I am so grateful for," Tejada said.