Electrical short causes small fire at H-E-B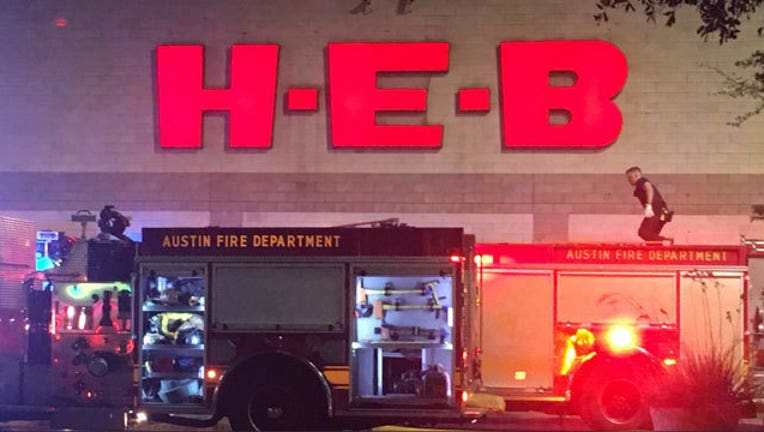 The H-E-B at 10710 Research Boulevard is closed today (6/25) due to a small fire which broke out overnight. Both the store and pharmacy are closed and H-E-B says perishable items affected by the smoke are being restocked in an abundance of caution.
H-E-B says that pharmacy customers can call the H-E-B#17 RX number at 512-794-8227 to re-route their prescription to any of the four nearby H-E-B pharmacies. Pharmacy customers may also reach out to any other store pharmacy to have their prescription transferred temporarily for pick-up Monday.
H-E-B 4/Far West: 512-502-8801

H-E-B 5/Spicewood Springs: 512-506-9250

H-E-B 6/Palmer and Mopac: 512-339-6644

H-E-B 20/Parmer: 512-249-8316

Pharmacy hours: 9:00 a.m. - 9:00 p.m.
The store will reopen Tuesday at 6 a.m. However, H-E-B says the pharmacy will remain closed until further notice.
The Austin Fire Department says that when crews arrived to the store at 11:30 p.m. on June 24 they found a fire in the pharmacy office and put it out.
Store managers evacuated the building which had about 30 employees and customers at the time.
The fire was contained to the office area. Firefighters remained on scene to clear out the smoke from the store.
The fire's cause was ruled accidental due to an electrical short in the power supply to the computer. 
Damages were confined to the office and there was extensive smoke damage to the pharmacy.