Electricity bills double for Llano residents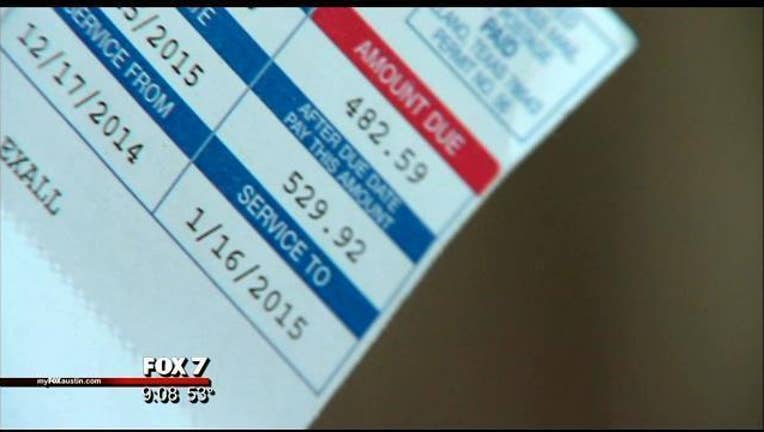 article
LLANO, Texas - Llano residents are demanding answers.
This, after many of their electricity bills doubled.
The City of Llano says they were undercharged by the Lower Colorado River Authority.
They are now facing a price tag of $400 thousand, but many residents say they are the ones having to pay up.
"It's never been that high ever," says Ashley Tolson, Llano resident.
Getting this months electricity bill came as a shock to Ashley Tolson.
"Mine went from $83 to $477. Even if they would have just tripled it, it would have been $249," says Tolson.
She says that is higher than her mortgage payment.
Tolson is a single mother of two, living off of an already stretched income.
Now she says this increase will set her back.
"Well I'll definitely have to move. There's no way I can pay that and afford almost $500 a month," says Tolson.
The City of Llano is under an agreement with the Lower Colorado River Authority to pay an annual estimated average price.
That carries the understanding that any overpayments will be refunded and any underpayments will be recovered in the future.
"We've had customers say 'well last time you got money, why didn't you just cut us a check for $50.' We apply it like we would just on the under side. It's based to help the customers throughout the year rather than just one big lump sum," says City Manager Brenton Lewis, City of Llano.
Last year they city was undercharged a total of $400 thousand, which they'll have to pay back over the next two years.
It's the biggest undercharge they've ever seen.
The LCRA sent us this statement explaining what happened:
"The higher-than-expected fuel and power costs were due in large part to the high electric demands and market prices during the very cold months of January, February and March 2014."
The reality is that the city's 1,700 customers are all in a bind.
Several of them came out to the Courthouse Square on Wednesday to talk about the issue.
"It's really tough to deal with. You know, we have three kids and don't know how we're going to pay it," says Rusty Brown, Llano resident.
"Based on the shortfall they have, the $400 thousand, proportionally if you break that down over 1,700 utility customers, it's $107 a month. You have businesses in this town that use ten times, twenty times as much electricity. Why is it not proportionate?" says Wesley Lucas, Llano resident.
To those who are worried about being able to pay their bill, the city manager has this suggestion:
"They can contact city hall and we can make arrangements. There is a way to pay it off in a six-month period. However, we do have a penalty charge on that, which is 10 percent of the first bill," says Lewis.
Another suggestion when it gets closer to Summer, is coming into city hall and asking for budget billing.
Instead of seeing an increase in Winter heating bills or Summer cooling bills, budget billing breaks down total yearly usage into manageable monthly bills.